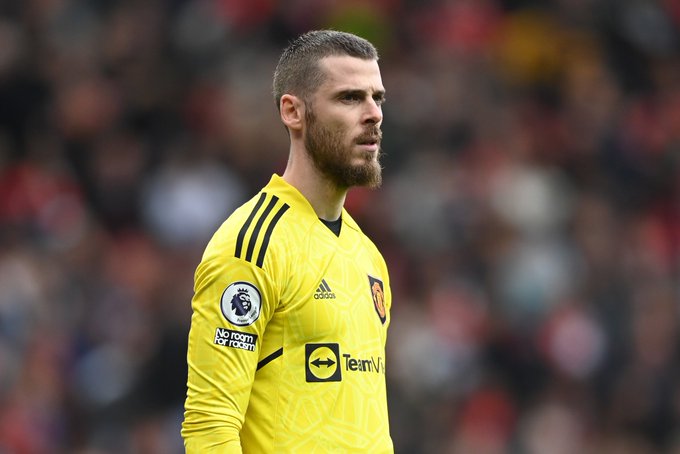 Marcus Rashford gave a look that told a thousand words, as David de Gea's poor mistake gave West Ham the lead against Manchester United.
De Gea's has beem inconsistent this campaign, despite leading the way for Premier League clean sheets for the season, currently.

His errors as the Red Devils were dumped out of the Europa League last month was certainly the worst of his form, especially for the third goal.
And this bad form came at a time when he is yet to renew his contract which has left some fans wondering about his future at the club.




On Sunday, United's attempts to finish in the top four, and beat Liverpool into the Champions League continued.
It was the Red Devils who looked more likely to score early in the game but De Gea then made a huge howler to gift Said Benrahma the opening goal.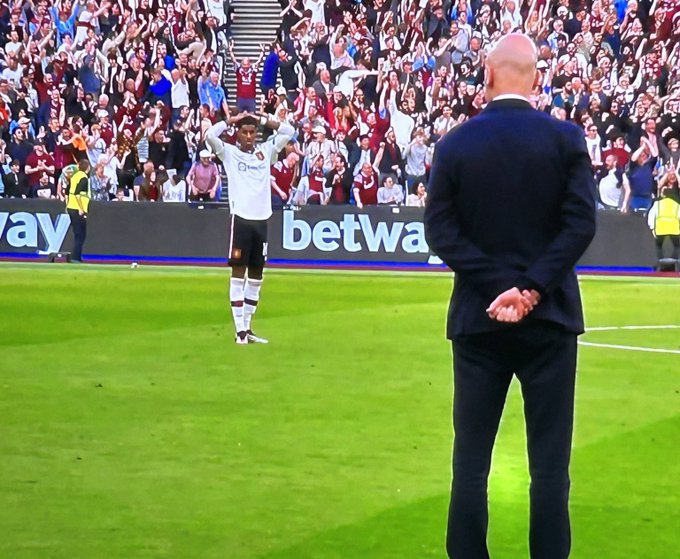 Now footage of Rashford has emerged, and it suggests he is rather fed up with things, giving his manager a telling look.
De Gea has been excellent for the club at times, The 32-year-old won the club's Player of the Year award four times between 2014 and 2018 and was at times their saving grace.
But, he has also had many poor moments and has been criticised for his lack of ability on the ball and his physicality as well.
Bruno Fernandes was asked about De Gea's mistake and he said the Spanish keeper had 'saved' the team on other occasions.
"We are not capable of scoring a goal, we create so many chances but not ruthless enough. We conceded an unlucky goal and lost the game," Fernandes said. "I have to see it back but we don't need to focus on that [De Gea mistake].
"He has been saving us so many times so doesn't have to take the blame for the result. It is probably one of our worst seasons on scoring goals. We have people capable of scoring goals but we are not taking our chances."
"We have to focus on ourselves, everything is in our hands. We know what we need until the end of the season. It is tough for us, we have to get our energy back."