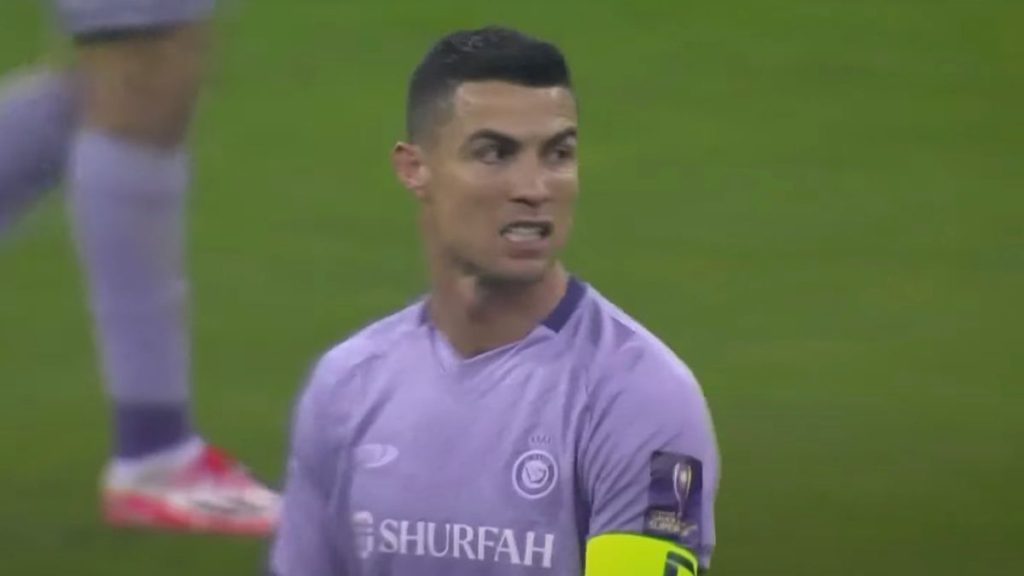 Cristiano Ronaldo was mocked with Lionel Messi's Barcelona goal celebration as his new team Al-Nassr struggled in Thursday's Super Cup semi-final in Saudi Arabia.
Morocco striker Abderrazak Hamdallah, doubled Al-Ittihad's lead against his former club two minutes before the break after Romarinho had given them the early advantage.




Hamdallah netted at a crucial time in the game as it further compounded a miss by Ronaldo moments earlier, as he spurned a decent opening to draw Al-Nassr level in the match.
The Moroccan sta rubbed salt in Ronaldo's wounds with his goal celebration, mimicking Messi holding his shirt up when he scored a late winner for Barcelona away to Real Madrid in an El Clasico from a 2017 LaLiga match.
The camera panned to Ronaldo after Hamdallah's goal and the 37-year-old showed his dissatisfaction by waving his arms in frustration.
It ensured that the Portuguese star's second match for the club – he also played in a friendly game against Paris Saint-Germain last week – went from bad to worse in the opening period.




Ronaldo ended his second spell at Manchester United by mutual consent in November after an interview with Piers Morgan. He scored twice in last week's 5-4 defeat against PSG but his official debut brought further frustration.
The striker's debut came against Al-Ittifaq on Sunday, when Anderson Talisca goal was enough to secure a 1-0 victory for Al-Nassr in a Super Cup clash in which Ronaldo played 90 minutes.

Ronaldo has been criticised in some for choosing to end his career in Saudi Arabia. Former Liverpool defender Jamie Carragher compared him negatively with Messi, following the Argentine's World Cup win.
"In some ways it's a sad end for him, Carragher told Sky Sports. "Two of the greatest players in Messi and Ronaldo – Ronaldo has finished his career during an interview with Piers Morgan and Messi has won the World Cup. It's not the best way to go out."