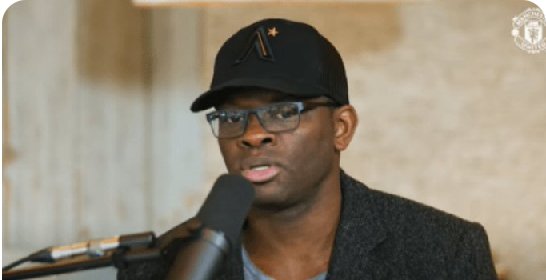 Louis Saha claims Wout Weghorst is 'not good enough' for Manchester United and has 'not done enough' to extend his stay at the club beyond this campaign.
United signed Netherlands striker Weghorst on loan in January after the exit of Cristiano Ronaldo during the World Cup.




While Manchester United have been impressive this season – winning their first trophy since 2017 and climbing into the top-four – Weghorst has been poor up front, scoring two goals in 21 games.
The Burnley star is yet to score a league goal under Erik ten Hag and Saha says it is clear he is 'not the answer' to United's goalscoring problems.
'In terms of numbers, it's clear that Wout Weghorst needs to score more goals because that is what a club like Manchester United need,' Saha told PaddyPower.
'When the ball is coming through from Bruno Fernandes, Marcus Rashford or Antony, you need a striker who can score 15-20 goals a season.

'However, it's not good enough that he's scored twice in 20 games, and I don't see that changing before the end of the season.
'In terms of his mentality, he works hard, but that is not good enough. For me, he hasn't done enough to show people that he deserves his spot in the team beyond the summer.
'The manager has a better idea as he sees him in training every day, but for me, Wout is not the answer.'
Saha has also sent a message to Declan Rice ahead of what could be the most important decision of his career.
Rice is expected to leave West Ham at the end of the campaign but his next club is far from certain amid interest from the Red Devils, Arsenal and Chelsea.
'Declan Rice is a terrific player and he's had a decent season,' Saha added. 'It's difficult to know what he really wants.
'At first, we heard it was Manchester United, and now he's heavily linked with Arsenal.
'His position is really important to every team. Quality wise, he can adapt and technically he's very good and has great awareness.
'He must deliver the right balance in defending and bombing forwards, but I do think Declan Rice and Arsenal is a good fit.'