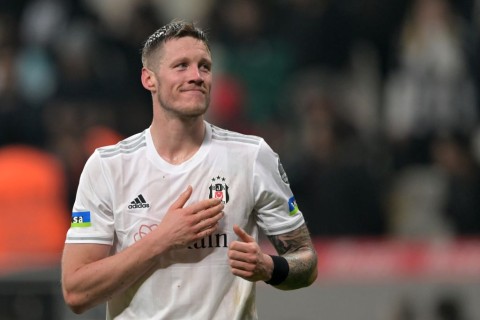 Manchester United head coach Erik ten Hag met with Burnley striker Wout Weghorst in the Netherlands in a bid to convince him to join the club.
The Red Devils are closing in on a move for the 30-year-old frontman, who is on a season-long loan at Besiktas from Burnley.




Though Weghorst struggled in Lancashire, he has now rediscovered his best form in Turkey by scoring nine goals in 19 games.
But, Weghorst's family have struggled to settle in Istanbul and he's believed to be unhappy with the level of the club's training sessions.
After Cristiano Ronaldo's departure in November, United scoured the market for attacking options and Weghorst was identified by Ten Hag, who hails from the same region of Holland as the striker.
According to Turkish outlet Fanatik, Ten Hag called Weghorst to inform him of the Premier League club's interest.




During the phone call, Ten Hag set-up a one-on-one meeting with the player to personally tell him how much he wanted him at Old Trafford.
The duo met up in Haaksbergen, close to the German border, to discuss a transfer move to the Theatre of Dreams. And Weghorst was reported to be so pleased with how the meeting went that he gave his wife the green light to fly to Manchester in order to scout out properties for the family to settle in.
Besiktas will be due compensation from Burnley for cutting short the season-long loan deal, but this is likely to be paid by the Red Devils.
Meanwhile Besiktas released a statement on the player which read: "After the match of our Football A Team against Kasimpasa in the Super League, there was a need to make a statement due to speculative news in the media about our football player Wout Weghorst.
"The claim that there is an exit clause in our football player's contract, stating that his contract can be terminated with a compensation of 2.5 million Euros in case of an offer from the Premier League, is fictitious.
"However, the news that the player in question will leave the team on Tuesday is completely untrue. The initiative regarding Wout Weghorst belongs entirely to Besiktas Gymnastics Club. We also state that if there is a development on this issue, our esteemed community and the public will be informed."




However, it is still unclear at this stage whether United will sanction a six-month loan deal for Weghorst or sign him on a permanent basis.