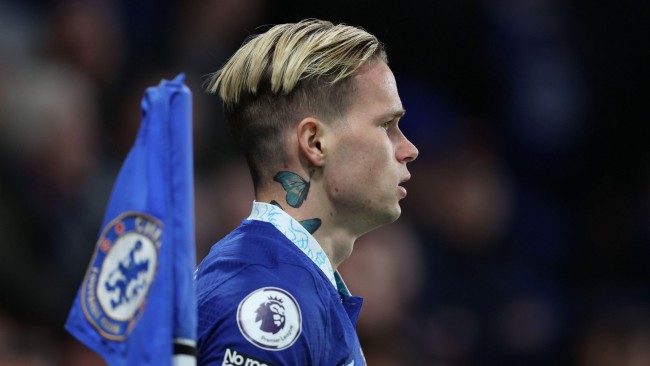 Shakhtar Donetsk CEO Serhiy Palkin says Mykhailo Mudryk is not regretting his move to Chelsea, but admits he is not surprised by the poor start the winger has made to his Premier League career.
His arrival at Stamford Bridge was greeted with almost unprecedented fanfare after Chelsea hijacked Arsenal's move for the player.




But while the Gunners have gone from strength to strength, in part aided by the displays of Leandro Trossard who Arsenal signed after missing out on Mudryk and Chelsea have floundered.
The Ukraine international's nine appearances so far have yielded just an assist and he is yet to complete 90 minutes.
Palkin, however, revealed he met Mudryk last week and confirmed the player remains in high spirits and that he warned Chelsea they would need to be patient with a player who only had limited experience of top level football before completing his transfer.
He told Sky Sports: 'A week ago in England, I met Mykhailo Mudryk and he is very happy.

'He likes everything that is going on [there], he wants to work hard, he wants to show the best.
'I said from the beginning, I spoke to the owners of Chelsea, and I told them you've got a real diamond but you should be very, very patient. Give this guy time and he will show you what he can bring to the club.
'I know 100 per cent he will participate [in winning] many, many trophies for Chelsea in the future.
'This is a very, very unique boy. A unique boy with unbelievable technical characteristics.
'I stayed at the club [Shakhtar] for 20 years. I have seen a lot of players.
'This one, from a professional point of view and how hard he works, I have never seen it in my life.'