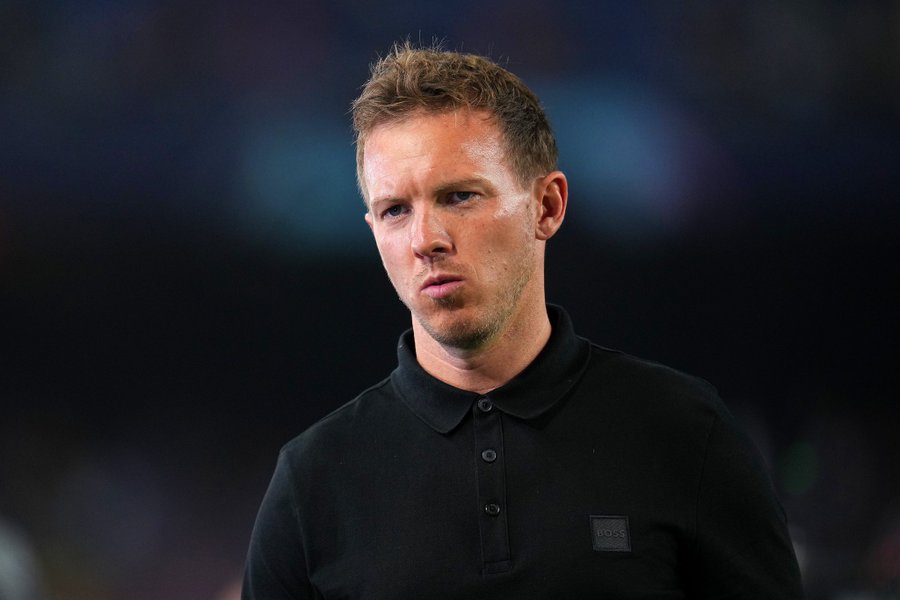 Bayern Munich will now look to recoup money spent on Julian Nagelsmann's transfer fee after his initial exit from RB Leipzig.
According to Christian Falk, either Tottenham or Chelsea will be forced to pay a similar fee if they wish to snap up the German coach.




"Chelsea and Tottenham's interest in Julian Nagelsmann is music to the ears of Bayern, as they could end up saving a lot of money in future. Technically speaking, the coach's contract until 2026 is still running and he remains the most expensive manager in world football," the BILD reporter wrote.
"In fact, FC Bayern are said to have transferred €25m to RB Leipzig in 2021 for Nagelsmann but only a basic amount of €15m has been paid.

"Two friendlies are said to have been agreed, which guarantees Leipzig a further €2.5m in income per game. The remaining €5m should, therefore, be extremely success-related.
"Indeed, Leipzig could collect up to €2m if Bayern Munich, between now and 2026, win the double up to twice. It's not a possible achievement for the club this season, of course, following their exit from the DFB Pokal to Freiburg.
"Bayern are now looking to cut costs with the transfer fee. I heard from the club that if Chelsea or Tottenham want Nagelsmann, they have to pay a transfer fee for him. Bayern are more than aware that Chelsea are used to forking out big transfer fees for managers. Graham Potter's €17m fee is second on the list of the most expensive managers behind Julian Nagelsmann."
The London side may have made life more difficult for themselves in their pursuit of the German tactician, however, after standing in the way of Anthony Barry's exit.




"Another topic in these talks will be Anthony Barry. Bayern made a six-figure bid for the assistant coach, who wants to join Thomas Tuchel at Bayern," Falk went on to add.
"Graham Potter personally gave him his go for the job in Munich, but he's since been fired. Chelsea said no to Bayern's first offer. Bayern won't forget this if there will be further negotiations because of Nagelsmann."