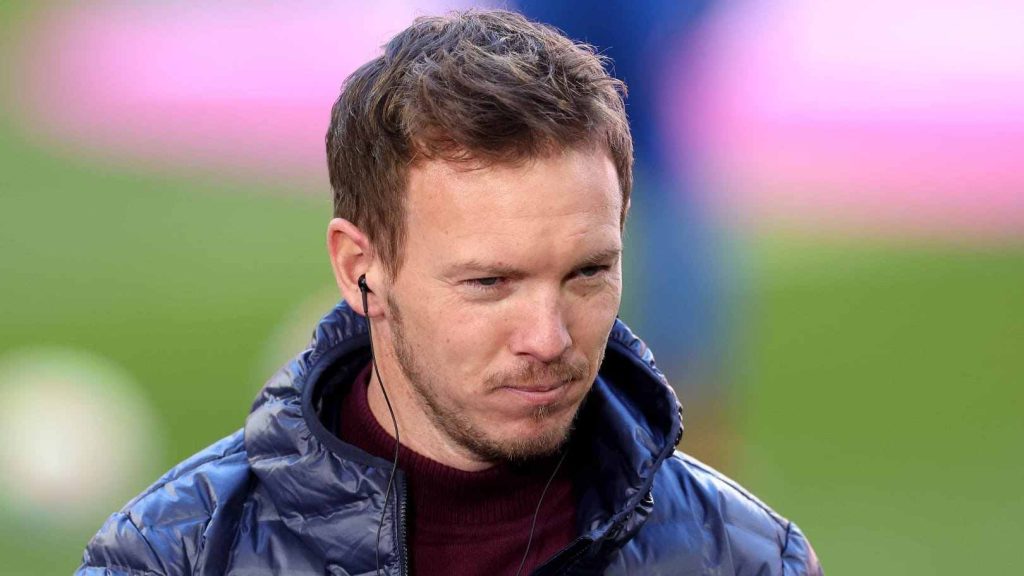 Julian Nagelsmann has spoken out for the first time after withdrawing from the race to become the next Chelsea head coach.
The former Bayern manager had been among the top candidates to fill the void left by Graham Potter's sack before his withdrawal from proceedings on Friday – a decision which left Chelsea shocked.




While Chelsea insisted that there was no leading candidate in their search for a new manager, sources saw Nagelsmann as the favourite to take the role and Luis Enrique is said to have seen the German as Chelsea's major priority.
Asked about his decision to snub the Blues by Sky Germany, Nagelsmann did not deny pulling out of discussions but sought to clarify the terminology used.




"To cancel something, you have to commit to something," Nagelsmann said.
Both Enrique and Nagelsmann were seen as favourites for the role, but with neither under consideration at this point, Chelsea's attention has moved elsewhere.
Burnley's Vincent Kompany is of interest but Chelsea are known to be big fans of Mauricio Pochettino, who was first contacted after Thomas Tuchel left the club earlier this campaign and was spoken to again midway through the season.
According to reports, Pochettino is now interested in taking over at Stamford Bridge and several rounds of talks have been held with the former Tottenham and Paris Saint-Germain manager.

Meanwhile, the Argentine coach is also open to a return to Spurs as the replacement for Antonio Conte.