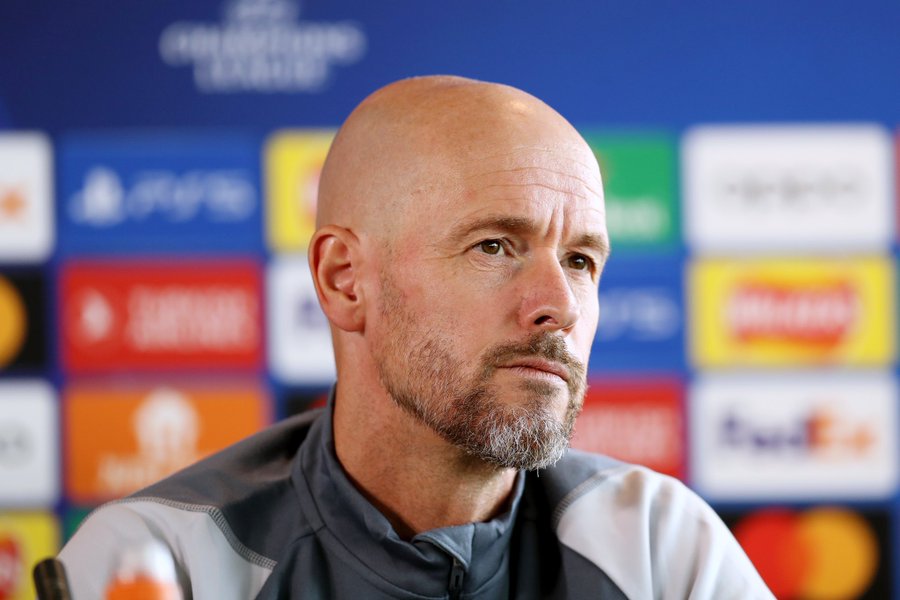 Manchester United has imposed a deadline on Erik ten Hag, who is currently under scrutiny, to reverse the club's declining fortunes, according to Alan Brazil from talkSPORT.
The team is experiencing a significant dip in form, resulting in an eighth-place position in the Premier League and occupying the bottom spot in their Champions League group.
Adding to their woes, Ten Hag's squad was eliminated from the Carabao Cup last month, causing dissatisfaction among the club's supporters.
This Saturday, the Red Devils will face struggling Luton, but there is a sense of caution surrounding the fixture due to their disappointing home performances this season.
United has suffered defeats in five out of ten home games across all competitions, including the last two at Old Trafford, where they were beaten 3-0 by Manchester City and Newcastle.
Ahead of the Hatters' visit on Saturday, Brazil disclosed that the Dutch tactician's job is at risk if United concludes the international break with another poor result.
According to Brazil, he was informed that the club's executives have established a deadline for Ten Hag to reverse the fortunes of his team.
"Manchester United have to beat Luton, if they don't, Ten Hag is a goner," Brazil revealed on talkSPORT Breakfast. "He won't go, from what I hear, before December but after December 1st, he's in big danger."
Following the upcoming international break, Manchester United, led by Erik ten Hag, confronts two crucial away games that could determine the future of Ten Hag as the club's manager.
Firstly, his team faces Everton, and then they encounter a decisive Champions League clash against Galatasaray, a match that could result in United being eliminated from the competition prematurely.
The performances this season stand in stark contrast to the optimism that surrounded the club after last year's third-place finish in the league and Carabao Cup success, marking their first trophy since 2017.
However, a notable conflict with Jadon Sancho and a perceived dip in form among several key players have led to a significant underperformance by Ten Hag's team this term.
According to Brazil, the turmoil within the club is attributed to the failure of United's prominent players to embrace the Dutchman's philosophy.
"I have nothing against Ten Hag but I honestly believe they are not playing for him and he's lost the dressing room," Brazil added.
"He's on thin ice, make no mistake about it."