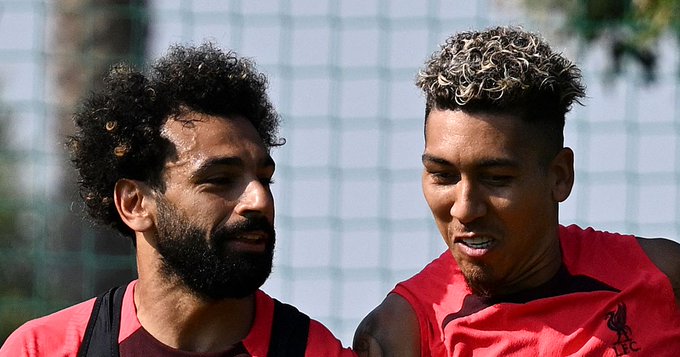 Former Liverpool striker Roberto Firmino has disclosed that Mohamed Salah caused frustration among everyone when he first arrived at Anfield.
Upon Salah's arrival from AS Roma, he, along with Firmino and Sadio Mane, formed one of the most formidable attacking trios globally.
They helped Liverpool to success in domestic, European, and global competitions, securing Premier League, Champions League, and Club World Cup titles under Klopp's leadership.
Together, they amassed a total of 338 goals, with Salah leading the tally at 156, Mane closely behind with 107, and Firmino contributing 75 goals.
The trio's dynamic partnership was disrupted when Mane left for Bayern Munich in 2022, and a year later, Firmino departed for Saudi Arabia, leaving Salah as the sole remaining member of the trio formed in 2015.
Firmino, in his book 'Si Senor: My Liverpool Years,' has been unveiling insights into his career at Merseyside. The Brazilian shared details about the conversation with Klopp in which he expressed his desire to leave Anfield.
In another excerpt from his book, Firmino shed light on how Klopp addressed Salah's perceived selfishness upon his return to the Premier League from Serie A.
"I don't know if he was aware of it or not, but Salah used to frustrate everyone when he didn't pass the ball," he wrote. "I knew how to handle that situation better than most.
"Klopp addressed this issue in front of all of us: when a teammate was in a better position, the ball had to be passed. It was a clear hint aimed at Salah.
"Over the years, I must say, this aspect of his game improved significantly. He gradually learned to be less selfish and more cooperative."