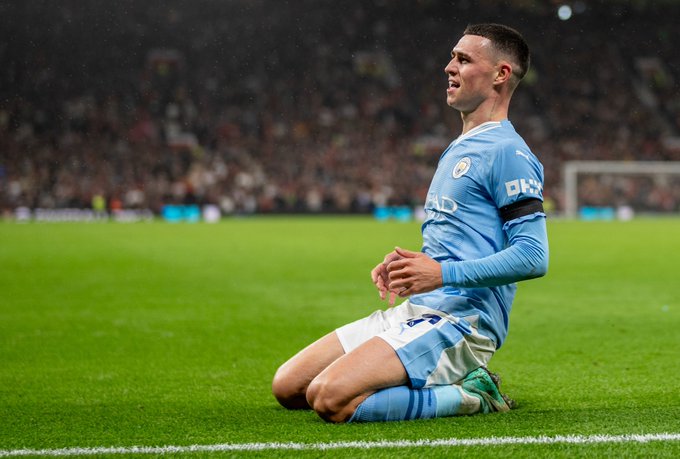 Phil Foden, the standout player from Manchester City, has identified a Premier League adversary as the most formidable opponent he has encountered.
Throughout his illustrious career with both club and country, the Manchester City prodigy has encountered numerous top-tier teams in world football.
While competing in Europe, Man City's triumphs have pitted him against elite defenders from prestigious clubs such as Paris Saint-Germain, Real Madrid, and Inter Milan.
Interestingly, Foden has discovered that the toughest challenges come from rivals in the domestic league. He is set to face this formidable opponent once again in their upcoming Premier League clash scheduled for Sunday.
Chelsea captain Reece James was the player to get the nod from Foden in a recent interview ahead of the clash, with the Treble winner dubbing the right back 'the toughest player I have played against'.
James and Foden have faced each other on the field since their early days in the Chelsea and City youth setups, starting from the age of eight. Their most recent encounter was in September 2021 when they clashed in City's 1-0 triumph over the Blues.
A photo capturing the two in action gained widespread attention in the same year, and James distinctly recalls the details of that particular match.
'It was in a Premier League tournament when I was about 13 or 14 years old,' he said of the clash in the photograph. 'Every year, we'd always come up against City in the final.
'I was still playing in midfield at the time so I was right up against him in the centre of the pitch. He was the same then as he is now – really hard to play against. He plays exactly the same but he's just matured and got even better as a player. That's why he's come through at City, one of the best clubs.'
In the earlier part of that year, Chelsea secured Champions League triumph against Pep Guardiola's team with the same scoreline in Porto, and James played a prominent role in the victory.
James' standout performances in Europe during the 2020-21 season attracted the attention of another high-profile admirer.
Real Madrid's Vinicius Jr. acknowledged James as one of his most formidable opponents after Chelsea triumphed over Los Blancos in their semi-final that season.