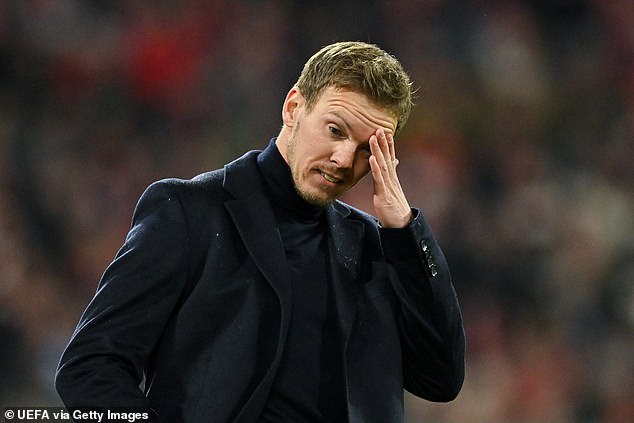 Julian Nagelsmann pulled out of the running to become the next Chelsea head coach after having serious concerns over the recruitment process, according to reports.
The German coach is believed to have been under the impression that the job was his and that discussions were only a formality. 




But, unease grew after a succession of meetings, and reports that managers such as Mauricio Pochettino and Vincent Kompany were also being considered for the job.
On Friday, with doubts growing, the former Bayern Munich manager Nagelsmann decided to withdraw.

Former Tottenham manager Pochettino, who is said to have seriously impressed during talks, is now widely expected to take over from Graham Potter and a decision is on the cards in the coming days.
Meanwhile, Chelsea also reportedly had second thoughts about making Julian Nagelsmann their new head coach due to similarities with Thomas Tuchel.
The London side's directors Paul Winstanley and Laurence Stewart are believed to have held a positive first round of talks with him, but over the past few days.
But, The Independent claims that Chelsea never unanimously agreed on hiring Nagelsmann and even believed his playing style was too similar to Tuchel's.

Nagelsmann alternated between a three-man and four-man backline in his time at Bayern, but he preferred the former system in his last few weeks at the Allianz Arena.
With Tuchel using a similar setup throughout his career, Chelsea want to move away from such styles of play.
Some at the club were also concerned that Nagelsmann expected to be hired without the correct being process being followed.