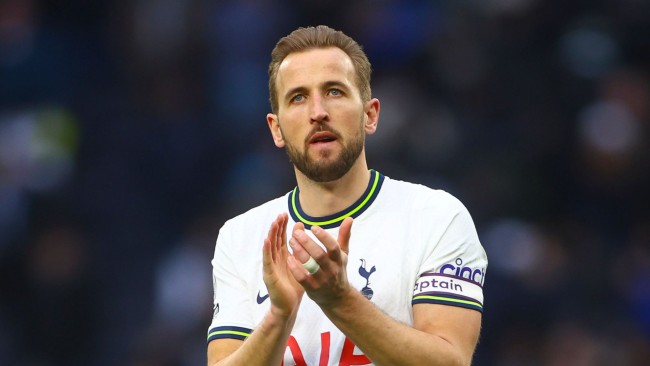 Tottenham are not even contemplating the idea of selling Harry Kane to Manchester United this summer transfer window, according to reports.
Kane, who scored his 20th Premier League goal of the campaign over the weekend, will have only one year left on his contract at the end of the season.




And the Red Devils have made the signing of a new striker one of their major priorities for the summer and Kane is high on their shortlist.
Reports have claimed that United are even willing to break their club transfer record, which is the £89m spent on signing Paul Pogba in 2016, in order to bring Kane to Old Trafford this summer.
But, The Athletic claims that Spurs are 'not even contemplating a sale' and are only looking to extend Kane's contract.
The report claims that discussions have been held with Kane and Tottenham are willing to let the England skipper enter the final year of his contract while negotiations continue.




Spurs are in a good position to finish in the Premier League top four this season after their win over Nottingham on Saturday but they will again end the season without a trophy after their elimination from FA Cup and the Champions League.
'Where we're at as a club, we should be winning trophies,' Kane said after his club's Champions League exit last week.




'The top four [being the only target] is a consequence of not playing as well as we want to play. For sure, it's not enough for this club.
'I totally understand the fans' frustration. Top four [alone] is not good enough for anyone at this club, especially the fans. They have the right to voice their opinion.
'The last week especially just hasn't been good enough. Before the Sheffield United game, the season could have been a whole lot different. You go through there, you take that momentum into the league game and this game [against AC Milan]. But I feel like that loss last week put a dagger in our hearts and as you can see we haven't really recovered from that.'