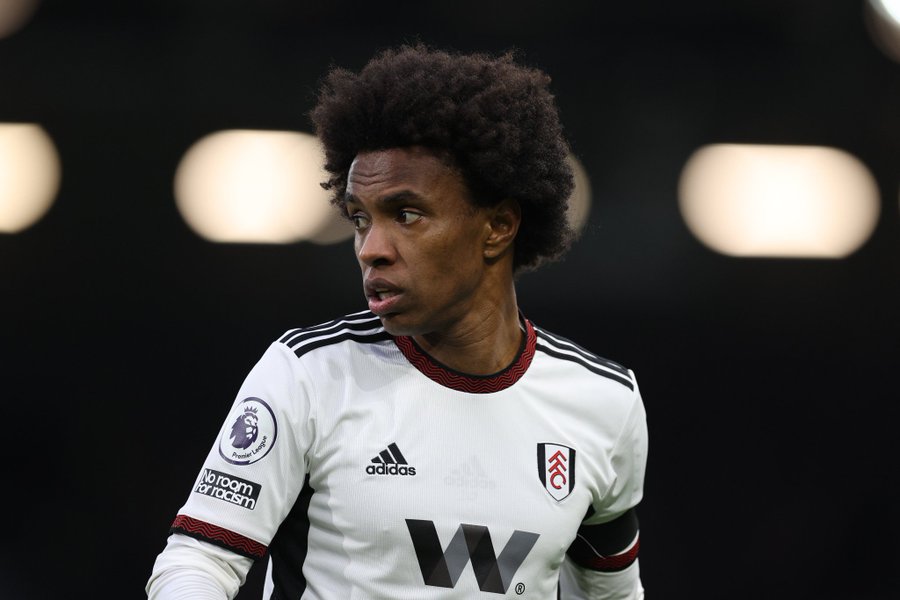 Fulham winger Willian has admitted he made a huge mistake in leaving Chelsea to join Arsenal almost three years ago.
The experienced former Brazil international left Stamford Bridge after seven trophy-laden years, frustrated he was only offered a two-year deal.




Arsenal were ready to offer the player an additional 12 months and completed Willian's signing on a free transfer.
The ex-Shakhtar Donetsk winger had a miserable time of it in London, however, and failed to thrive under the tutelage of Mikel Arteta.
Willian fared a little bit better on his return to Brazil with Corinthians and eyebrows were raised when he joined Fulham in the summer.
But the veteran has proved his doubters wrong, excelling for the Cottagers who have mounted an unlikely challenge for European qualification this campaign.




Willian will come face-to-face with his old team at Craven Cottage tomorrow still struggling to explain why his move to the Emirates was such a disaster.
Asked if he regretted leaving Chelsea, told Sky Sports: 'Yeah I wish I'd never left. Of course it's easy now to say something but when you stop to think about all the situations I say to myself 'I wish I never left'.




'But it's life, I'm happy now at Fulham and I'm enjoying myself there.
'They (Arsenal) are flying now. I think it was in the middle when things were changing a lot. I was excited when I signed with them, I was training hard but it just didn't work and that's it.'
Willian is one of three Fulham players to have previously played for the Gunners, along with Cedric Soares and Bernd Leno, and Silva conceded he will be speaking to them ahead of Sunday's game.
'We have Bernd and we have Cedric,' Silva said. 'Of course it (Arsenal) is something that we can talk (about), we have more sessions, we have a session (on Saturday).
'To be honest, it's so clear what they do and how they do it. They do it simply but they do it really well. It will not be the first time that we played against them.

'We know everything – of course in some chats with them (Leno and Cedric) we can learn something more, but it is clear what they try to do.'