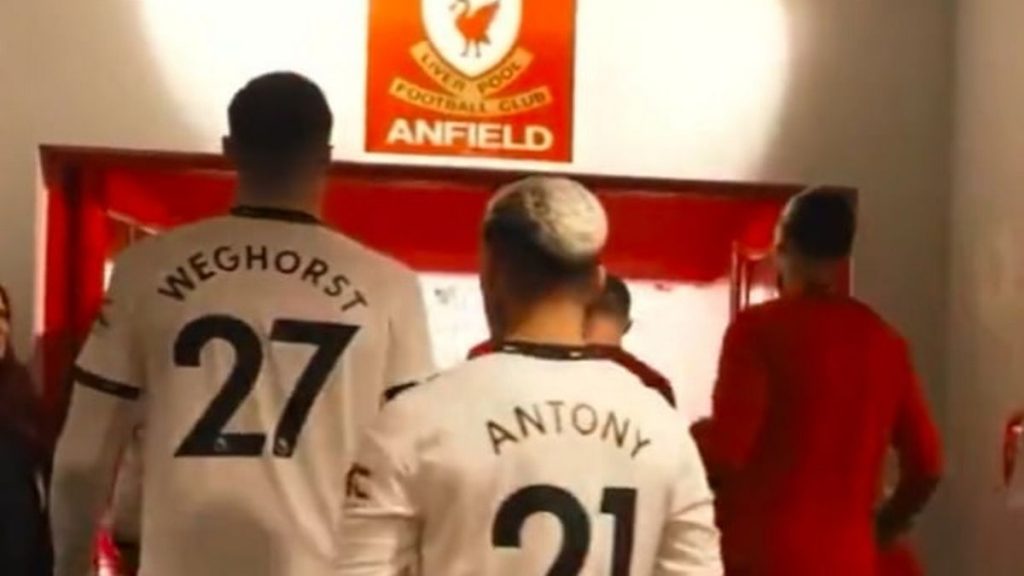 Wout Weghorst has conceded he felt sorry for Solly March after the Brighton star missed from the spot after his 'kiss of death' in the FA Cup semi-final penalty shoot-out.
March was the only player to miss his penalty in the shoot-out at Wembley on Sunday following a 0-0 draw after 120 minutes.




He blazed his effort over the bar, allowing Victor Lindelof the opportunity to send United through to the final to face Manchester City in June. Lindelof did just that, leaving March in tears.
After United's win, fans were quick to notice what Weghorst had done just before March's decisive miss from the 13th penalty. After sending Robert Sanchez the wrong way to keep United in it, Weghorst picked up the ball, kissed it and handed it to March with some words.
Asked if he was determined to speak to March, Weghorst told reporters: "Yeah, I already said it actually before we started to some of the guys but nobody did it. I scored and then I saw the ball and tried to get a few advantages which could maybe help us win it.
"I walked to him and said some things, but at the end [of the match] I went to him because I felt also a little bit sorry because obviously this was the one that they missed. I just tried everything and normally it doesn't make a difference but maybe it did."

While some fans hailed Weghorst, others questioned his sportsmanship. Although it had the desired effect, the Dutchman did feel a pang of guilt after March's miss sealed United's progression to the final.
Weghorst came on as a substitute for Bruno Fernandes in the 101st minute of the FA Cup clash. The Burnley loanee did not play many minutes, but he was involved in the key moments and revelled in the win.

After Lindelof put his spot-kick into the net, Weghorst was seen sprinting over to the United fans and sliding on his knees.
March was distraught after his miss from the penalty spot. He had to be consoled by his team-mates after bursting into weeping. But with his post on social media on Monday, he is beginning to get over the pain.
He wrote: "Yesterday hurt! These moments don't define you, it's how you bounce back. Thanks for your support. Nine massive games to go."