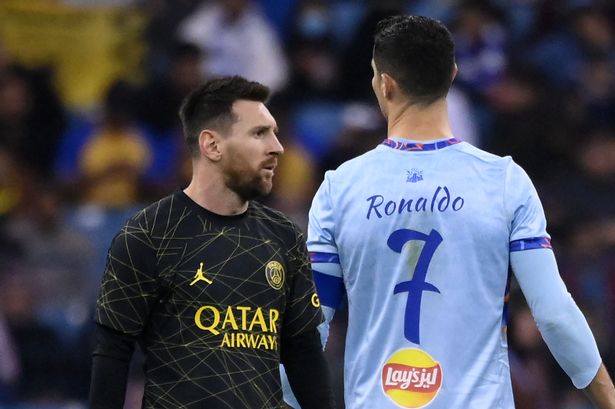 Sergio Aguero believes Cristiano Ronaldo relied on 'pure luck' and should not be seen as a better goalscorer than Lionel Messi.
On Saturday, the PSG forward scored his 702nd goal in European football as his team beat Nice 2-0 in Ligue 1. The goal was momentous for Messi as it saw him overtake Ronaldo for the most scored on the continent.




After the strike, the debate was relaunched as to who is the greater goalscorer between Ronaldo and Messi.
On Twitch via Medio Tiempo, Aguero made the case for Messi and said the ex-Real Madrid and Manchester United man's goals were not of the same quality as the former Barcelona star.
"Look where he scores the goal from," Aguero explained. "Come on. All free-kick goals and pure luck.
"Messi's are all at the angle, stupid. But what does [Ronaldo] do? Goalkeeper's fault.

"I think Raul has better goals, [Karim] Benzema I think he has better ones." Meanwhile, it is well documented that Aguero and Messi are closer than just former international teammates.
Messi is godfather to Aguero's son, Benjamin and the duo have been close friends since their days in the Argentina youth set-up.

It was said that Aguero chose to join Barcelona after leaving City because he wanted to play alongside his good friend but was disappointed when the 35-year-old joined PSG the same summer.