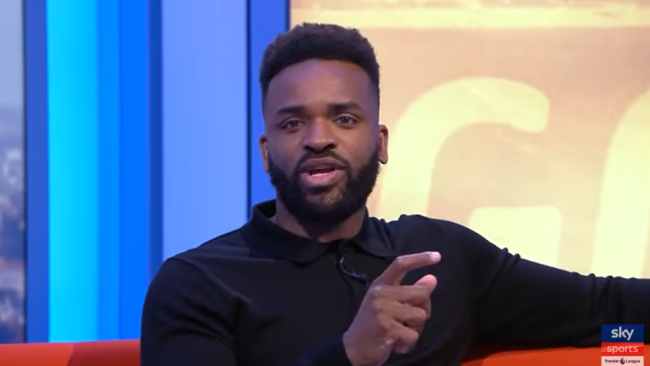 Chelsea winger Raheem Sterling has been told he wouldn't get in the Arsenal team by former England forward Darren Bent.
Sterling is one of only 33 players to have scored more than 100 goals in the Premier League, having also played at Liverpool, Manchester City and now Chelsea.




The England international enjoyed seven outstanding seasons at Man City before his move to Stamford Bridge last summer, scoring 131 goals at the club and winning four league titles.
Sterling was expected to impress at Chelsea but he has flattered to deceive after his £50m move from Manchester, scoring four goals in 18 Premier League games.




Due to Sterling's struggles, he has been linked with a move away from the club ahead of this summer's transfer window, although his agent recent dismissed claims he was looking to leave Chelsea.
Sterling has been previously linked with Arsenal and the Premier League leaders have been named as a potential suitor for the winger if he was to leave Stamford Bridge after just one campaign.
Bent claims Sterling has been a superb player over the past decade but believes on current form he would not get in the Arsenal side ahead of Bukayo Saka and Gabriel Martinelli.
While responding to a caller on talkSPORT who said Sterling would 'walk into' the Arsenal team, Bent said: 'That's ridiculous.




'How does he walk into a side who are top of the Premier League? All the front-three are playing well. Martinelli is Arsenal's joint-top goalscorer.
'Looking at Raheem Sterling's form this season, he doesn't walk into Arsenal's front-three, no way. Arsenal's front-three are flying. We're not talking about a peak Sterling here.




'Arsenal's forwards are flying. Sterling doesn't make Arsenal stronger right now, Arsenal's current front-three are playing better than Sterling.
'Martinelli and Saka are playing really well, better than Sterling. So why would you change that?'
The former Premier League striker added: 'The problem is, where would he go?'
'He can't go back to Man City, he wouldn't go back to Liverpool, Man United wouldn't take him. I think Newcastle and Spurs are the two you would look at maybe.'