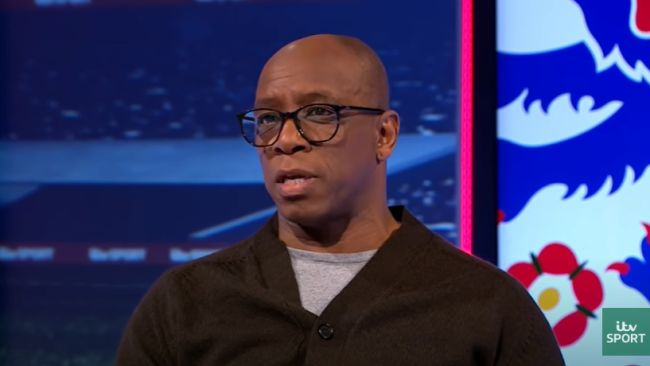 Ian Wright believes Cole Palmer's penalty row with Raheem Sterling in the 2-2 draw with Arsenal is a good sign for Chelsea's dressing room.
Palmer put the Blues in front from the penalty spot in the first half at Stamford Bridge, but, the 21-year-old was forced to fend of Raheem Sterling's attempt to take the spot kick.
After the confrontation, Enzo Fernandez stepped in to ensure Palmer was the one who took the penalty despite Sterling's protests.
And former Arsenal star Wright praised Fernandez's decision to intervene, as well as Sterling not taking the situation to heart as he joined Palmer in celebration and the rest of his Chelsea teammates.
'I like that from Palmer but I like the fact that the team came round to say, 'let him do it',' Wright told Premier League Productions.
'Raheem took it, he went over to celebrate with him [Palmer].
'The thing is, Raheem looked a little bit disappointed at first but then Fernandez came and said something, someone else came over and said something, and it's done.
'They scored a penalty and everyone celebrated together. It's not a bad thing.'
Former Netherlands star and Chelsea player-manager Ruud Gullit added: 'It's good for Palmer, he is the striker, he wants to score goals.
'He is eager to take it, I like that. That's what you need from a striker, it's a positive from him.'