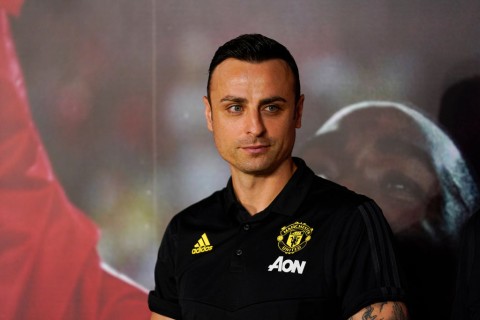 Dimitar Berbatov has sent a warning to Manchester City that winning the Premier League will be 'difficult' next campaign as he expects Manchester United, Arsenal, Liverpool & Chelsea to mount challenges.
While they faced huge competition from Arsenal last season, City clinched a third consecutive league title under Pep Guardiola.




Man City's success did not stop there as they also lifted the FA Cup and UEFA Champions League, completing a rare treble.
City's success was boosted by Liverpool and Chelsea having poor seasons but Berbatov says both clubs will improve next term and challenge for the title.
Berbatov also expects Man United and runners-up Arsenal to rival Manchester City for a fourth straight Premier League title.
Asked if he believes United will rival Man City next campaign, Berbatov told Betfred: 'They need to be because Erik ten Hag is now fully knowledgeable about everything that's going on at the club and his debut season is now over.
'Erik's expectation, the club's expectation and the fan's expectation should be to win the Premier League title next season.
'Of course it's going to be tough with what Manchester City have done this year, but Manchester United's motivation should be to stop their domination.
'I believe it will be difficult for Manchester City next season because not only Manchester United, but the likes of Arsenal, Chelsea and Liverpool will be competing with them also.
'I know Chelsea had a difficult campaign, but they'll be better next season under Mauricio Pochettino.
'It's going to be very interesting to see which club presents Manchester City with the biggest challenge.'