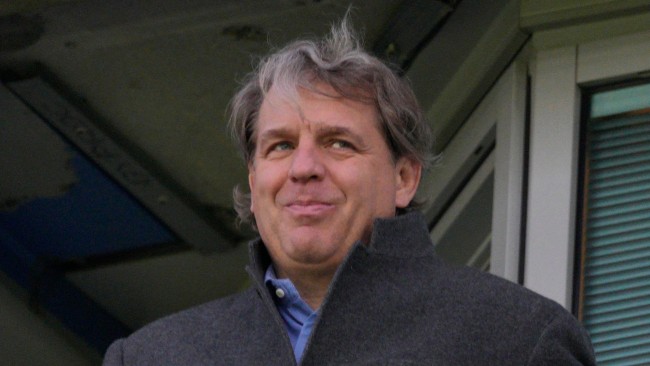 Chelsea co-owner Todd Boehly has confessed he has made 'mistakes' during a turbulent 12 months at Stamford Bridge.
The American businessman fronted Clearlake's takeover last year after Roman Abramovich was forced to end his 19-year and ownership of the club.




Boehly has since embarked on an unprecedented spending on new players, few of which, if any, have made positive impacts, sacked two managers, including Thomas Tuchel, and will end his first full season in the Premier League without a trophy and a team with no European football to look forward to next campaign.
The search for a new manager is ongoing, with Julian Nagelsmann and Pochettino the facourites to succeed Frank Lampard who has been unable to steady the ship and presided over four consecutive defeat and Champions League elimination.




Boehly initially had favour with Chelsea fans by attempting to recreate and surpass the sort of ambitious spending that characterised Abramovich's tenure, but optimism has given way to frustration which boiled over during last week's defeat against Brighton when he was confronted by angry fans in the stands.
According to Bloomberg, Boehly confessed he had been far from faultless while speaking to, among others, Goldman Sachs Group Inc and investment banker Anthony Gutman in a private event at Stamford Bridge on Thursday at which he spelled out his vision for the club.
One of the more shocking elements of Boehly's regime so far has been the way in which Chelsea have got around bypassing rules by amortising transfer fees over the duration of longer contracts, with most signings handed deals as long as eight-and-a-half years.
But UEFA are now set to remove that loophole ahead of the summer window by limiting the length of contracts, and Spurs chairman Daniel Levy says those changes and others will have a huge impact on the way clubs operate.

'Well firstly there are new rules coming into effect this season, UEFA rules, where sustainability is going to become much more paramount in people's minds,' said the Spurs chief in an interview with Cambridge Union.
'So you'll be limited in the amount you can spend on wages and transfer fees, effectively the amortisation element, as a percentage of your total turnover.
'So starting off at 90% and over three years it is going down to 70%. The impact of that is effectively some form of wage control.
'So I think even though clubs have been spending very heavily – and you talk about someone like Chelsea – now the new rules come into effect this summer, I think you'll find that, regardless of who is the owner, it's going to have quite an impact on the financing of football.'