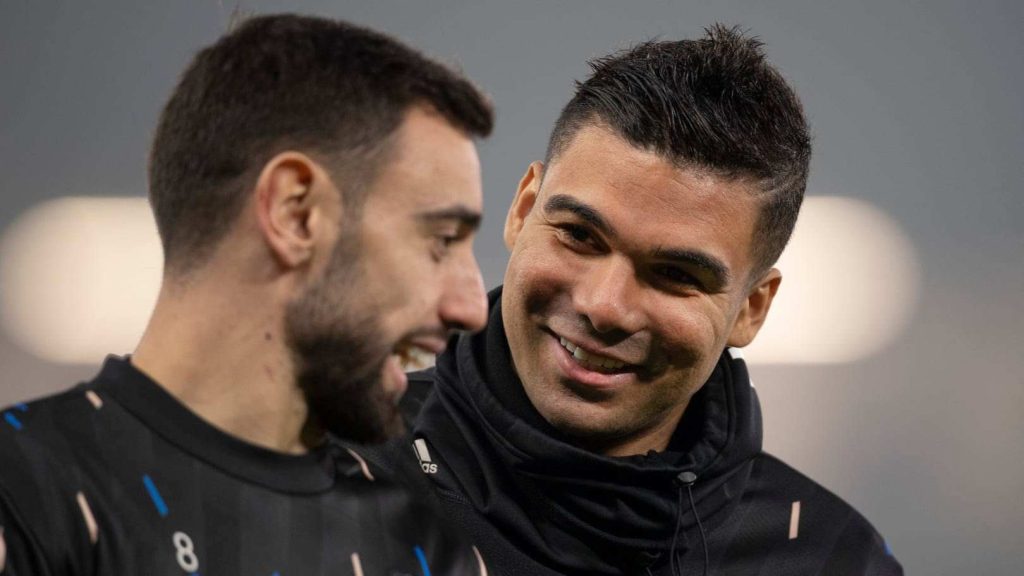 Manchester United midfielder Casemiro has denied that he had a falling out with Bruno Fernandes, saying the two are on good terms.
Fernandes is already one of Europe's leading midfielders since arriving at the club in January 2020, but his conduct have been known to rub people the wrong way.




He was even criticised by United legends Roy Keane and Gary Neville for his role & body language in March's 7-0 thrashing against Liverpool.
Fernandes' teammates also appear to be at odds with him sometimes, with the Portuguese star seen arguing with Casemiro after February's 2-0 win against Newcastle in the Carabao Cup final & after April's 1-0 win against Aston Villa.

But speaking to the Guardian ahead of the FA Cup final against Manchester City, Casemiro played down suggestions that he has a poor relationship with Fernandes.
"When I arrived here, and it was down to the language I was fortunate Bruno would help me a great deal," Casemiro said.
Earn $5 Per Day Completing Football Survey
"He was always brilliant, and taught me lots about the club. I have a very good relationship with Bruno, we get on really well.
"I can say this with complete confidence, he is one of the most important players at the club and everyone sees what a great player he is. But to be honest and I say this to him, I expect a great deal from him. So when he misses a chance, when one of his passes goes astray [I say this to him].

"We always want him to do everything perfectly but these are normal conversations. I've never had an argument with Bruno – the opposite in fact.
"It's a pleasure to play alongside him because in the end he's the driving force of the team, the one that helps us the most. The team's engine if you like."