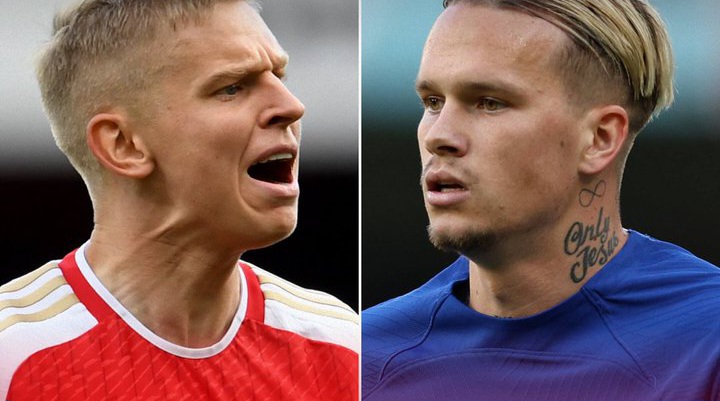 Arsenal star Oleksandr Zinchenko has sent a warning to his Ukraine team-mate Mykhailo Mudryk ahead of their Premier League game against Chelsea.
The former Manchester City defender jokingly warned his compatriot that if he scores against Arsenal for Chelsea in their Premier League clash during the weekend, the West London side would face severe consequences.
Zinchenko also hailed Mudryk for his contribution towards Ukraine's 3-1 victory over Malta in the Euro 2024 qualifiers.
Speaking to Ukraine's media channel after the match, Zinchenko said: 'I told him… 'if you do or attempt to do that on Saturday, I'll rip your balls off'.
'But the most important thing for us was to take three points. I am very happy for him and for the national team, Mykhailo's goal was important because he calmed down the game a little.
'We have already had the experience of being 2-1 up and losing points in the last minutes, as happened against Kazakhstan. So this goal means a lot to us and gives us confidence.
'But now we all have to switch to clubs and on Saturday I already have a very important game in London waiting for me, so Mykhailo, I'm telling you once aga. . . . Click here for details