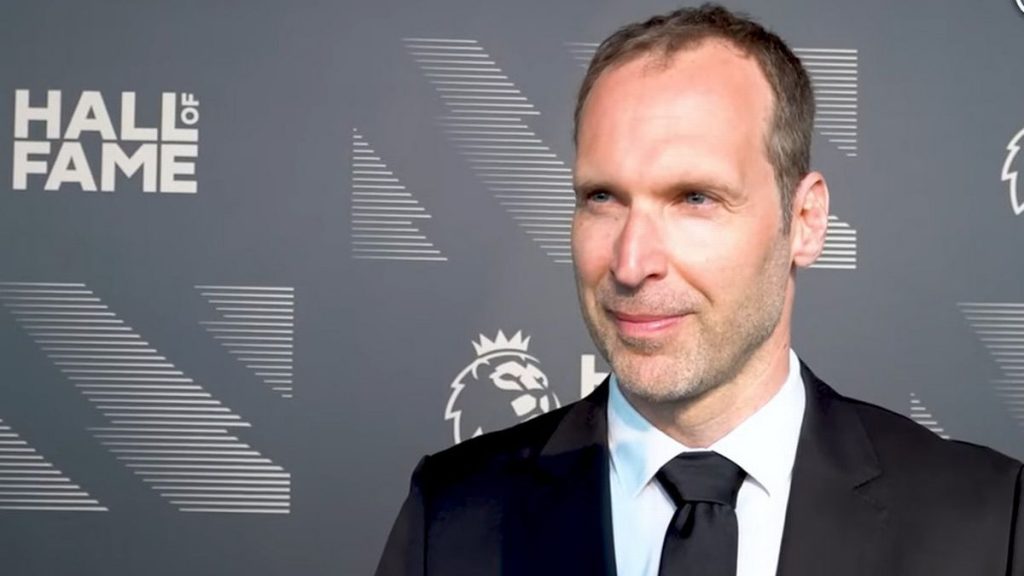 Petr Cech has described Chelsea's current situation as 'sad' but believes the team can end the campaign on a high under Frank Lampard.
Chelsea's 3-1 defeat to Arsenal on Tuesday was their sixth since Lampard was brought in as caretaker head coach last month.




The London club will also record their lowest points total in Premier League history if they fail to register more than 10 points from their remaining five matches.
Cech, meanwhile, left his role at Chelsea as technical and performance advisor last summer, which severed a key link between Thomas Tuchel and the club's hierarchy.
The former goalkeeper, who has been inducted into the Premier League Hall of Fame, is confident that Chelsea can improve and believes senior players in the squad, along with Lampard, have a key role to play.
'It's obviously sad to see the club in a position in the table as they are,' Cech told Sky Sports. 'But there are a lot of experienced players which, obviously, have experienced difficult moments in their careers like that.

'So I hope that Frank gets together with the players and they can find a solution for the next coming games. Sometimes you just need one win, one positive result, to turn the corner. Hopefully they can achieve that.'
Speaking after the sixth defeat as Chelsea's caretaker manager, Lampard admitted that the the side have lost motivation.

He said: 'I motivate them and I do my job. I understand that the role of an interim as such, especially when there is no clear goal in position, makes it difficult.
'In my short time here, and the more I'm here in the short period I'm becoming more practical about it. The players that do show that they train well, they have their motivation.
'It's not always the shouters, it can be the quiet ones that have the motivation, will be the ones that continue to try and get improvement in this five games until the end of the season.
'As the club moves forward that will have to be the case all of the time. That's what top clubs have, somewhere this season we've lost that kind of feeling.

'There can be loads of factors to it, I don't care about the factors in my position. I've only got five games and four weeks until the end of the season. All I care about now is seeing a better first half than I saw, and even the second half was good but it's still not what we can do.'