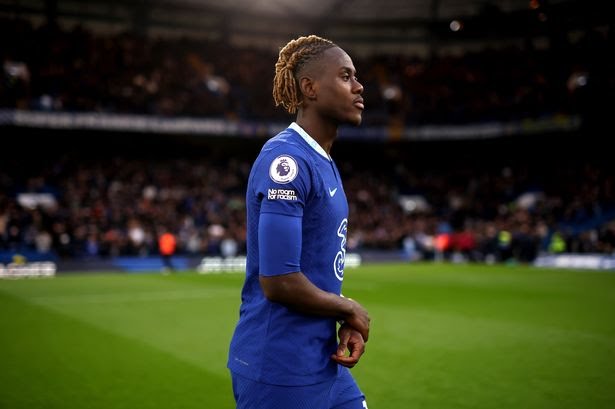 Chelsea defender Trevoh Chalobah has responded to the recent claims over his future at the club with a simple message on social media.
The England star has been sidelined with injury since the start of the campaign with a hamstring injury sustained in pre-season.
Chalobah played under Mauricio Pochettino during the club's summer trip to the United States. But, following an unfortunate injury his future became unclear towards the end of the transfer window.
The defender was linked with a late summer move to Bayern Munich, Tottenham and Nottingham. However, Chelsea's preference to sell the player permanently instead of on loan left any deal in doubt.
Chelsea are reportedly still looking to sell the Cobham graduate when the window reopens in January. It's reported that the west Londoners want around £50m, a figure that Bayern refused to pay.
Chalobah's chances of breaking into Pochettino's team are said to be minimal and the defender has been told there is a chance he will not play for the club after refusing a transfer.
Following news of his future, a leaked message from an individual, who claimed to be the player's personal trainer, blasted the training intensity of the club.
"Trev [Chalobah] has a hammie injury… should be back to 90 per cent sprint ability by end of this week," the apparent messages detail.
"Most of the injuries are because the players have been loading muscles time and time again without lengthening them simultaneously… then one lunge into a tackle, or a COD too rapidly and they're injured.
"Hardly any of them do reformer Pilates or terrain work (i.e. stair sprints & hill sprints to strengthen knee ligaments). It's an absolute mess at the moment, bro."
But, these claims have been rebuffed by Chalobah, who wrote on Twitter: "He is not my pt."