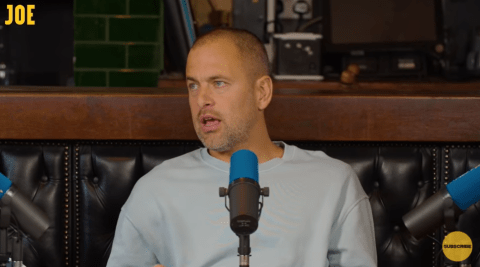 Joe Cole claims Chelsea need to trim their squad this summer by offloading 'at least 10 players'.
The former England player was speaking after Chelsea's Champions League elimination at the hands of Real Madrid.




Real Madrid beat Chelsea 2-0 at the Bernabeu and won by the same scoreline thanks to Rodrygo's second-half brace.
The defeat means Chelsea's campaign is over while Real Madrid advance to the Champions League semi-finals, where they will face Manchester City or Bayern Munich.
Chelsea, who sacked Thomas Tuchel at the start of the campaign and then axed his replacement Graham Potter this month, are just 11th in the Premier League with seven games left.
Frank Lampard, placed in temporary charge of the club after Potter's exit, has overseen four straight defeats.

But Cole does not believe the situation is as grim as it appears and believes Chelsea can improve significantly next season with a less bloated team.
Asked if a year out of the competition could benefit Chelsea, Cole told BT Sport: 'It helped Antonio Conte's team. Chelsea finished 10th and then won the league after Conte came in.




'I'm not saying I think Chelsea are going to win the league next season – there's more than enough strong teams above them – but without a doubt it will help the team.
'But it will only help if Chelsea offload at least 10 players. I think at least 10 players need to be trimmed from the squad.'
'I don't think there's as many problems as you might think,' Owen said. 'With a little bit of a clear-out, a smaller squad and some stability, it's almost impossible to think they will finish in the bottom-half again next season.
'They will bounce back and be a top-six team, I'm certain of that. All is not lost – they've got some great players, there's a lot going for this club. They just need to sort out some of these problems but it could be a lot worse.'
Chelsea return to Premier League action next Wednesday against west London rivals Brentford.