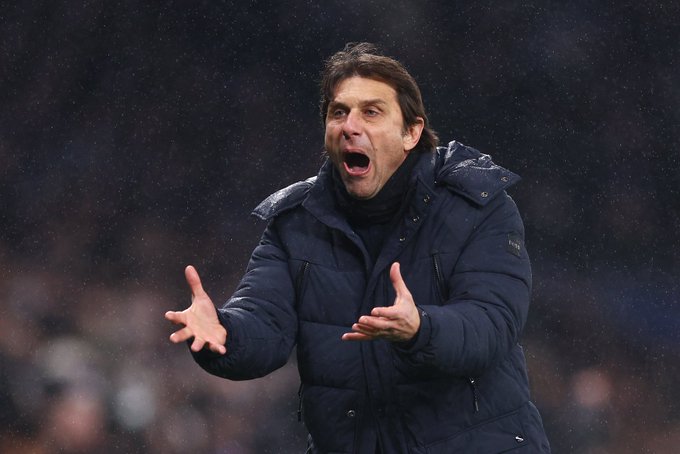 Antonio Conte has called Tottenham flop Richarlison 'selfish' in response to the interview he gave after Wednesday's Champions League defeat against AC Milan.
Tottenham crashed out of Europe after a goalless draw in which they had just two shots on target in front of their home crowd that ended the night by chanting for the reappointment of Mauricio Pochettino.




Richarlison, who was restricted to a 20 minute cameo, poured out his soul to the media after the game and took issue with his Conte's tactics & described his side's season as 's***'.
The big signing from Everton has endured a tough time of it under Conte but the manager says the Brazil international, who is yet to score a Premier League goal this campaign, can still have a part to play during the run-in.
He said: 'First of all I watched the interview of Richarlison. He didn't criticise me. He said his season was (expletive) and he's right. His season has been not good.
'He had injuries, played in the Champions League and then went to the World Cup and then had a serious injury.




'He's scored no goals for us. I think he was really honest to say his season was not good. His season has not finished yet. If he deserves to play I'll give him the opportunity.'
Conte added: 'For the rest of the interview, I think he made a mistake. When you speak of 'I' and not 'us' you are being selfish.




'I say to my players if we want to build something important and win a trophy we have to speak with 'we' not with 'I', because otherwise you're thinking of yourself.
'He made a mistake and he apologised and it was good for me to clarify with the team again about this. In this aspect we have to improve. We have to be more of a team and show more spirit positive, especially in negative moments.
'Sometimes it's not enough to be a good guy. You have to to show the right desire and fight to win the game and the duels, to be nasty.

'I think that sometimes we are a bit soft, but I'm the coach and I'm the first responsible for this to happen and it doesn't happen every time.
'I have to improve the team and I have to improve the spirit of my team. It always happened in the past and I hope it happens here.'