Thibaut Courtois has revealed how Real Madrid were able to stop Erling Haaland in the first leg of the Champions League semi-final clash against Manchester City.
Haaland was forced to feed off scraps at the Bernabeu on Tuesday as Real Madrid's defence frustrated a player who has scored an incredible 51 goals this campaign.
Former Chelsea star Antonio Rudiger dealt well with Haaland, who barely had a shot on goal and had less touches than Manchester City shot-stopper Ederson.
Despite Haaland's off night, Manchester City came from a goal behind to earn a Champions League semi-final first-leg draw at Real Madrid.




Vinicius Junior put the Spanish team ahead before half-time with a long-range goal but Kevin de Bruyne cancelled out the goal with an impressive strike.
While discussing Real Madrid's style after the 1-1 draw and how they were able to nullify Haaland, Courtois said: 'If you want to defend against Haaland, you don't give him the space to run. We tried to avoid that.
'We played well. As a consequence they shot more from distance. It pushed us deeper.
'A good draw and everything to play for next week. It will be like a final. We're quite good at winning finals. Hopefully we can mentalise it like that.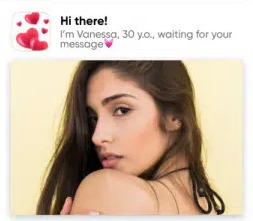 'Man City are a team who play with possession. With Haaland they play more direct. Sometimes in the Premier League Ederson kicks really deep. We dropped down to not give them that space.
'Sometimes we didn't control our game. They pressed well and you don't want to take too many risks at the back.'

While in-form Man City were unable to secure a win at the Bernabeu, Rodri was satisfied with his side's work as they avoided defeat ahead of the return leg.
'It is very tough when you come here,' the City midfielder said. 'I think the lads were incredible. The effort was there.
'Sometimes it is difficult against this team because they have a lot of quality. We knew no matter what happened here it would not be the end. At home we will need the people to support us.'
"Two wonder strikes from Vinicius and Kev and I think overall it was a fair result…"
Looking ahead to the mouth-watering second leg, City boss Pep Guardiola said: 'It's a final next Wednesday at home with our people.
'When you play this kind of game it is like a play-off, so hopefully we can learn, defend better and attack better.'