A new image from Tuesday's Champions League semi-final clash between Real Madrid and Manchester City appears to reveal the ball went out of play before Kevin De Bruyne's goal.
City made a good start to the first-leg clash at the Bernabeu but fell behind to a superb strike from Vinicius Junior, who powered the ball into the top corner.

That was Real's only shot in the first half but they had large spells of dominance in the second period, but they were undone by a quick transition from City which ended with De Bruyne rifling the ball beyond Thibaut Courtois to secure a 1-1 draw.
Real were not happy with the goal, however, with the club adamant the ball had gone out of play shortly before the Man City midfielder found the back of the net.




A pass down the line from Kyle Walker appeared to be kept in play nimbly by Bernardo Silva right on the touchline, though several Real stars stopped and Carlo Ancelotti appealed for a throw-in.
Silva's pass infield found Ruben Dias, who gave it to De Bruyne, and the Belgian's initial cross was blocked by Modric and he was then robbed by Camavinga.
The Frenchman tried to launch a counter – which created a new phase of play – but Rodri nabbed possession and passed the ball to Jack Grealish, who in turn found Gundogan, before he laid the ball back to De Bruyne to score around 20 seconds after the ball may or may not have gone out of play.
Ancelotti was seen saying 'the ball was out' to the referee and was booked for this, though it appears he may have had a case.
The ball was clearly out of bounds in the build up to De Bruyne's goal

But…But…Vardrid!pic.twitter.com/YySha4RVWz

— Preeti (@MadridPreeti) May 9, 2023
Although there is no definitive shot which proves whether the ball went out or not, broadcaster beIN SPORTS have used multiple camera angles from inside the stadium to create a 3D projection – and it seems the whole ball did cross the line by millimetres.
Reacting to the images, studio guest Arsene Wenger said the officials would not have had the tools to check the incident: 'It is a typical situation of do we go [to the VAR]. The VAR normally should check if the goal is regular or not.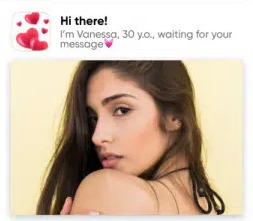 'In a situation like that they have to intervene. 'They did not go far enough back to check if the ball was out or not, or they did not have the potential to check if the ball was out or not.
'I think I would go for the second [option] because normally the VAR cannot check on the side-line, only on the goal-line.'
Asked about the incident at his post-match press conference, Ancelotti said: 'It was out. It's not just me saying it, it's technology saying it. I think it's strange. I don't understand why they did not use VAR.'

On his yellow card, the Italian coach added to BT Sport: 'I don't know why [I was booked]. I was not on the pitch. I think he could give a yellow card to the player not the manager.'