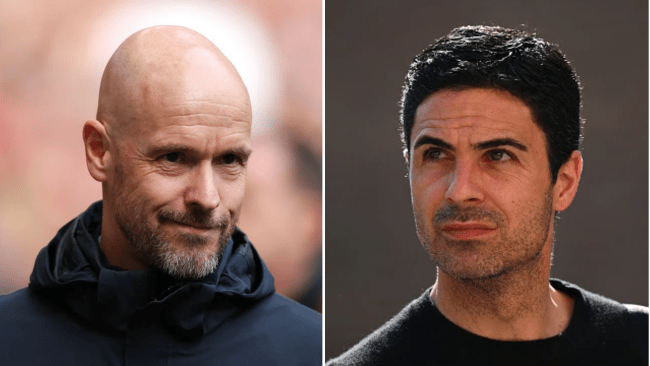 Rio Ferdinand believes Manchester United have had a better campaign than Arsenal despite the latter almost winning the Premier League title.
Arsenal led the title race for 247 days and looked well-placed to end their 19-year wait for a league title, but collapsed, winning just two of their last eight games.




This allowed Manchester City to win their fifth title in six seasons, with Pep Guardiola's side now on course to win the treble.
The Gunners suffered early exits from their other competitions but have only secured second-place in the table and a return to the Champions League for the first time in six years, and on the whole have surpassed expectations.

United meanwhile have also sealed Champions League football for next campaign which was Erik ten Hag's main objective in his maiden campaign in charge and something that was far from guaranteed given the mess the club were in last year.
However, Ten Hag's side could also end the season with a cup double having won the Carabao Cup and with the FA Cup final against Man City to come on 3rd June.
And Ferdinand believes the addition of silverware means the Red Devils have had the 'more successful' campaign, asking on the FIVE podcast: 'Have Man United had a better season than Arsenal?
'If you were just laying it down and saying if you're a player, do you want to finish fourth and win a trophy, whatever trophy that is, or third and win a trophy and qualify for the Champions League, or second, no trophy but be involved in the title race?

'I'm only taking the trophy and whatever position I finish, to finish in the Champions League, that's it. That's a more successful season.
'You can look at it that Arsenal and Arteta have made huge strides, so you have to tip your hat to them and say "well done". They've done remarkably well to close the gap on Man City the way they did.
'But that's a different conversation, we can go back to that next time.'