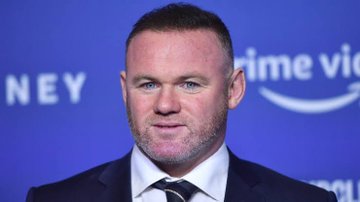 Wayne Rooney has told Erik ten Hag to take a huge 'gamble' with his FA Cup final team selection in a bid to ruin Manchester City's treble hopes.
Pep Guardiola's side will hope to take a major step closer to emulating Sir Alex Ferguson's legendary class of 1999 next weekend at Wembley and complete the second leg of a possible clean sweep of this season's major honours.




Man City retained their Premier League title having capitalised on Arsenal's collapse and are the firm favourites to win the Champions League in Istanbul against Inter Milan next month.
Manchester United are now the main threat to their hopes of completing a record equaling treble but Rooney believes the club's manager will need to shake things up and copy Jose Mourinho's book if he is to cause an upset against City.

Rooney told The Times: 'My strategy would be to go the other way and ask City to do something different.
'I'd try something similar to a tactic José Mourinho sometimes deployed in his first spell at Chelsea, where he would get the likes of Joe Cole, Arjen Robben and Damien Duff to take up 'half' positions where they didn't come all the way back and defend when Chelsea were out of possession but instead cheat a bit and wait higher up the pitch in areas from which they could counterattack as soon as Chelsea won the ball back.
'We always found it difficult to play against. When you were attacking, you were thinking, 'Where's Robben? Where's Cole? Who's staying back? What's the communication like to make sure we're dealing with those players?'

'United could do similar using Marcus Rashford and Anthony Martial: defend with eight players and have those two waiting in counterattack positions. That would ask City different questions: should John Stones still come into the midfield or would it leave that side of the pitch open for Rashford to run into? Should Kyle Walker go high or would this open up space?
'I would set United up 4-4-2, with Martial and Rashford up top and a very solid midfield behind them: Casemiro in the middle with Christian Eriksen, or even Scott McTominay, and Bruno Fernandes and Fred either side. I'd want to keep the distances between my eight defending players small.




'Everyone in football knows that if you get a good block of eight players, do it well and keep your discipline, it's very difficult to break you down. United have had a few successes against City in recent years playing on the counterattack — often with Rashford and Martial to the fore.
'Playing my way carries risks but I feel you have to risk it against City and ask questions that force them to do something different. Gamble and they may punish you but if you just sit back you're going to get punished by them anyway — so why not take the initiative and try something?'