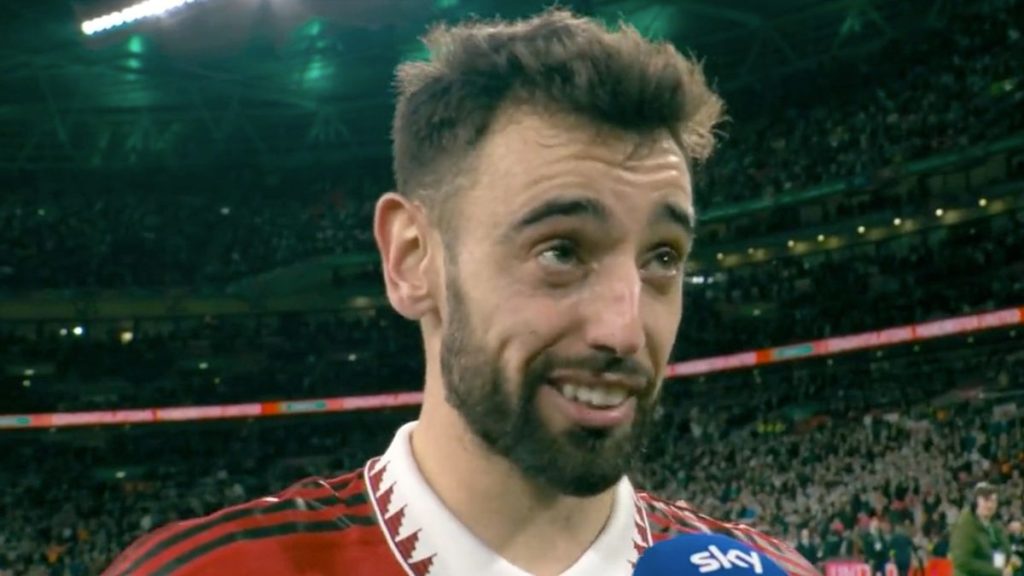 Bruno Fernandes stated his desire to win more trophies after Manchester United ended a six-year silverware drought in the Carabao Cup final.
United ran out 2-0 winners against Newcastle courtesy of first-half goals from Casemiro and Rashford, who has now been officially credited as a goalscorer after his goal was billed as a Botman own goal.




That was enough to land the first trophy of the Erik ten Hag era – and already United fans are dreaming of more success with the club still in the Premier League title race, the FA Cup and the Europa League.
The former Ajax boss is unlikely to get too far ahead of himself, though, after he attempted to temper expectations earlier in the campaign.




Speaking last month, Ten Hag stressed that the focus at Old Trafford had to be on developing the team rather than chasing silverware.
"I know Man United are always aiming for trophies and we are going for that," he explained. "[But] we cannot force this and have to focus on the next game, not focus on trophies; that is far away. We have to work on the team and development."
But after lifting his first trophy since joining United, Fernandes took a different viewpoint from his manager and was quick to express his hunger for more.
The Portuguese midfielder told Sky Sports: "It's an amazing feeling. We have waited so long for this moment, us, the fans, the club, we are in this all together and we finally get our trophy and I think we deserved it."




He added: "It's been amazing and it's our first trophy of the season, but we want more, it is not enough for this club. We need more because our standards want more. For me, it was about winning trophies and finally, we did it. I am satisfied but I want more. I want much more."
Ten Hag said: "First you have to win the first one, and that is what we did. I think we can get inspiration from this and confidence that we can do it. We said at the start that we wanted to restore Manchester United by winning trophies and this is the first one."