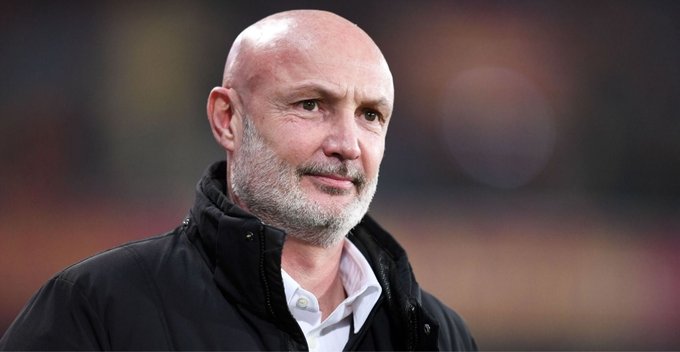 Chelsea are in danger of allowing too many midfielders leave this summer, according to a 'concerned' Frank Lebouef.
Mauricio Pochettino needs to trim his squad before the end of the month in order to meet UEFA's Financial Fair Play regulations.



A number of high-profile players, including Mateo Kovavic and N'Golo Kante, are on the verge of leaving the club amid pressure to sell.
Chelsea are also set to receive offers for the likes of Conor Gallagher, Loftus-Cheek and Carney Chukwuemeka.

Although they are making progress in their attempts to sign Moises Caicedo from Brighton, former Chelsea player Lebouef believes Mauricio Pochettino is in danger of leaving himself short of midfield options.
He told ESPNFC: 'Of course I am (conferned) because that was one of the main strengths at the time of that club at the time with Kante, Kovacic and Jorginho were at their tops.
'Jorginho left last season, Kante is going to Saudi Arabia and Kovavic is about to sign for Manchester City.
'If we consider that Caicedo is about move in I think they have to find somebody else alongside Enzo Fernandez.

'Chukwuemeka, Gallager and maybe Loftus-Cheek are leaving, I think it doesn't give you too many options to fulfil that spot and make sure you're going to be competitive and that's a concern.
'Either Gallagher or Loftus-Cheek should stay to maybe substitute but you cannot leave only two players in that situation.
'Look at Kovacic, he's going to sign for Manchester City where Rodri and John Stones are the guys playing normally there so for me he's going as a substitute.
'Chelsea have to make sure they are strong in the middle of the park because we all know the battle is there.'