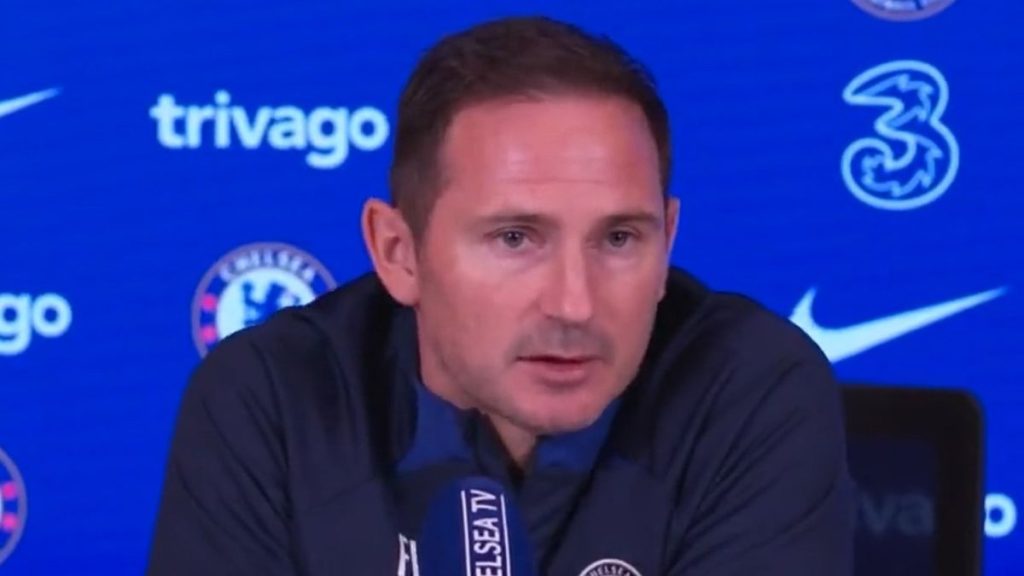 Chelsea interim manager Frank Lampard admits he has no influence over Mason Mount's future and can do nothing to stop him from leaving the club.
The midfielder has only 15 months to run on his deal at Stamford Bridge and he's turned down the club's last two offers.




Mount has fallen out of favour after a £600m spending spree and the deal the club have offered him falls short of the salaries that they've handed out to new signings.
Manchester United, Tottenham, Newcastle United and Bayern Munich have all shown interest in the England international but it's Liverpool that lead the race.
Jurgen Klopp is keen on bolstering his midfield and the energetic Mount would be a good acquisition to play in the German's preferred 4-3-3 system.
Lampard gave Mount his Chelsea debut and made him the club's youngest skipper since John Terry in 2021.

But he concedes he has no influence over Mount's future and is powerless to stop him from leaving, if that's the decision he makes.
'To be honest at this point, it's not my opinion that will be the resolution', said Lampard.

'It will be the opinion of the club and the opinion of Mason. My opinion is pretty clear, what I think of Mason as a player, and I don't need to spell it out."
‌'People can analyse and question form for a young player, but they very quickly forget the consistency that Mason has shown since he broke through.
'I was a big part of that in the beginning, then he carried on with it after I left, for his country as well. You forget how young he is, because all his managers have trusted him so much. If there was a drop in form it's more than understandable, every player has it, especially in the developing years.
'There's no doubt for me that Mason is a top-class player in terms of what he brings to a team with and without possession. That's a fact. Form will always waver slightly but the top players manage great consistency, and he's been Chelsea player of the year in a couple of seasons with top players around him. People think it's easy to play with top players around you, but it's not easy to stand out and he's managed to do that.'