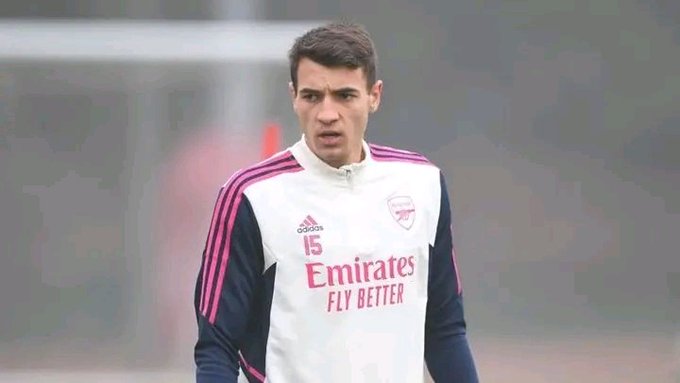 New Arsenal signing Jakub Kiwior has now broken three records in his first training sessions at the Emirates, according to reports.
The Poland international was a surprise signing by Arsenal in the January window as he joined from Spezia in a deal worth £20m.




Kiwior was signed to provide back up for William Saliba and Gabriel Magalhaes, who have formed a good partnership at the heart of Arsenal's defence this campaign.
But according to London World, Kiwior has made an immediate impact in his training sessions with the Gunners as he has broken some records in the fitness tests.
The report claims the defender has set new benchmarks for the fastest short sprint, highest agility jump and standing spring record.
Speaking at his press conference on Friday, Mikel Arteta described Kiwior as a 'young talent with incredible potential who's going to adapt really well to our way playing'.




Meanwhile, it was also revealed this week that Napoli, Juventus and AC Milan were all keen on signing Kiwior before Arsenal made their move.
'All the important Italian clubs other than Inter showed interest, including Napoli, AC Milan and Juventus,' agent Sasha Baranov told TV Play.

'However, with Napoli's current situation, they didn't need to change their team in January and wanted to continue talks in the summer. You all know what happened at Juventus [points deduction], while Milan also waited, and you know what happens when the Premier League clubs come in.
'When a side like Arsenal come along, it becomes difficult for a 22-year-old to say no. If it was Juventus or another big club coming in.
'It may well have been the same situation, but Arsenal are the only side who really pushed the talks forward.
'We honestly didn't expect it to all move so fast, we thought he would stay in January and leave Spezia in June.




'Arsenal came in and the player did not put pressure on his club, he just said that if the move was to happen, then good, otherwise he was happy to wait.'