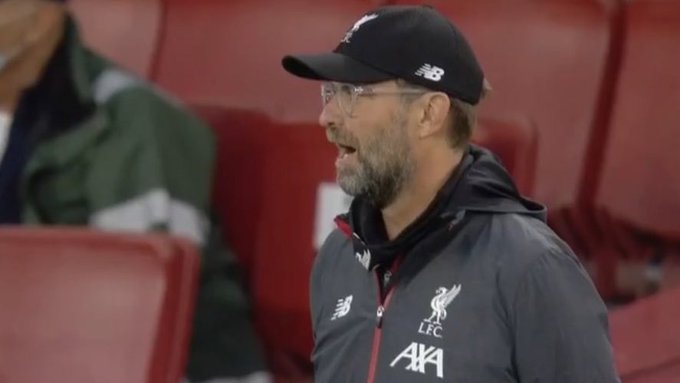 Jurgen Klopp hailed 'super' Arsenal but says Liverpool are more than capable of beating the Premier League leaders this weekend.
The North London side continue their surprising title challenge on Sunday when they make the trip to Anfield to face a Liverpool team who have struggled for consistency this campaign.




The Reds were challenging for a historic quadruple this time last year but have failed to hit those heights this season, winning just 12 of their 28 league matches to slip to eighth.
Liverpool were thumped 4-1 by Manchester City at the weekend and were held to a draw by managerless Chelsea on Tuesday.
But Klopp believes Liverpool's display at Stamford Bridge was a 'small step' in the right direction and hopes his side can build on the performance when they host the league leaders.
Klopp – who guided Liverpool to the Premier League title in 2020 – claims Arsenal are 'flying' and playing 'super football' but can be beaten if his team play to their potential.

'The next game is Arsenal,' Klopp said after the Stamford Bridge stalemate. 'I don't know exactly where Arsenal were last year, but they are now obviously flying, in incredible shape, play super football, honestly, that is really good to watch.
'But we are there, it is a home game and our home record is not as bad as the away record. It means I am really looking forward to this game now because tonight I saw a step and that's what I wanted.

'Now let's carry on. Anfield is waiting for us and we want to deliver. We have another 10 games to play and the next one is Arsenal. Not the other nine, I am not interested in [those games].
'But the next one is Arsenal, so if we are difficult to beat against Arsenal we can win this game. If not, Arsenal will just go over us and then we will see.
'With one point, the steps, how I said, are not massive. If you win a football game, all of a sudden three points for one game; wow, things can look different.
'But for the moment we have no lack of goals, or lack of where we want to end up; we want to be as successful as possible.
'But that means for each weekend, or for each midweek game, like today, we want to win it. I saw that tonight and for that, I am fine.'