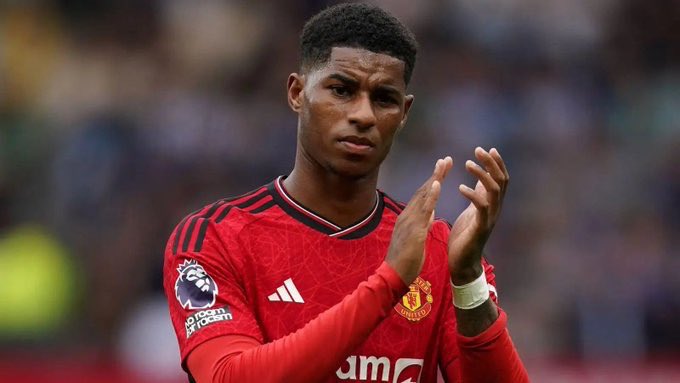 UEFA's rationale for Marcus Rashford's contentious red card during Manchester United's match has left fans puzzled.
Rashford faced his second dismissal in his United career in the Champions League group stage encounter with Copenhagen.
Despite United holding a 2-0 lead courtesy of Rasmus Hojlund's brace at his former home ground, Rashford received his marching orders for a challenge on Elias Jelert.
Though the act appeared unintentional, Rashford's action resulted in a severe ankle contact with the Dane, prompting a VAR review that led to the referee showing him the red card.
Following Rashford's expulsion, United faced a chaotic end to the first half, as Mohamed Elyounoussi narrowed the scoreline before Diogo Goncalves equalized through a composed penalty after Harry Maguire was deemed to have handled the ball inside the box.
The discussion surrounding the Rashford red card on TNT Sports' coverage drew conflicting opinions.
However, UEFA's official blog perplexed fans by stating that Rashford was dismissed for "making contact with Jelert using his arm."

That certainly didn't seem to be the case and a number of fans were left perplexed.
One said: "Wait it's for his arm??? If it's his foot i agree if it's for his arm it's not a red lol."
A second added: "They don't even know what they're robbing us with now."
A third said: "Ok this can't be true or it's even worse than I thought."
A fourth weighed in: "I actually cannot believe this."
A final user simply wrote: "You've got to be joking."
Yet, it seems that an error was made by the individual managing the UEFA blog, and subsequently, the post underwent an update.
The revised statement now specifies that Rashford received the red card for "making contact with Jelert." What remains certain is that Rashford will not be able to participate in United's significant showdown against Galatasaray in Istanbul on November 29.
Subsequently, in the 68th minute, United was granted a penalty when Copenhagen was penalized for the ball hitting an outstretched arm within the box.
Bruno Fernandes reclaimed the lead with a powerful and decisive penalty kick.