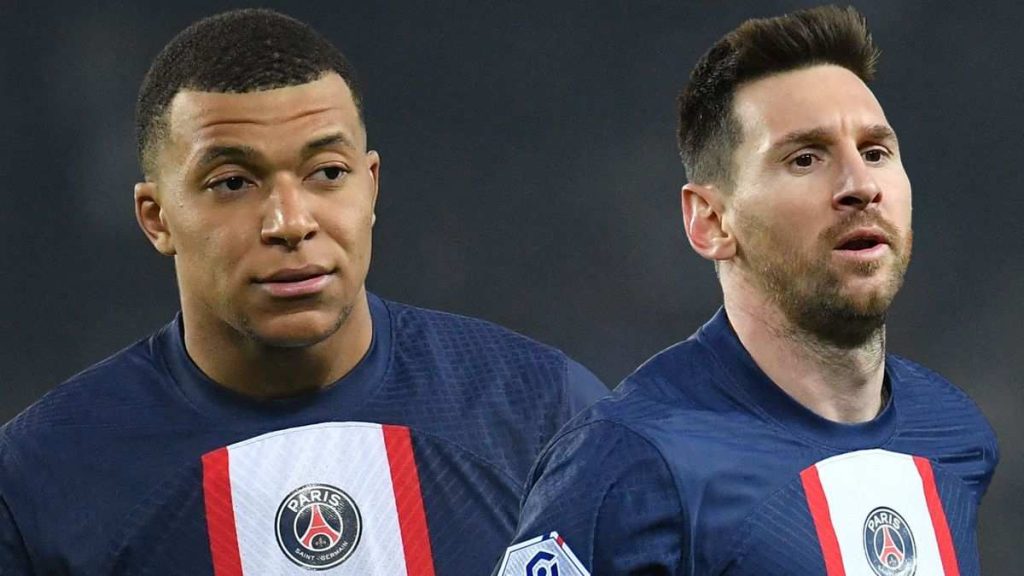 Former Paris Saint-Germain player Pablo Sarabia has called the French club a team "of individuals" due to the influence of Lionel Messi, Kylian Mbappe and Neymar.
Mbappe signed a three-year deal with the Ligue 1 champions last year, keeping him in the French club until 2025.




That made the Frenchman the best-paid player in football (since eclipsed by Cristiano Ronaldo after Al-Nassr move) and came less than a year after they rejected a record transfer offer from Real Madrid for the striker.
Before that new deal, Messi was the best-paid player in the world. His first year in Paris saw him take home an annual salary of £25.5m (€30m), although this increased to £34m (€40m) for the current and last year of his two-year deal.
It is reported that Messi has received more than €1,000m throughout his career – more than any other footballer.
Neymar remains the world's most expensive football transfer after PSG signed the Brazilian winger from Barcelona for a £199m fee in the summer of 2017.




The 31-year-old has scored 118 goals in 173 games for the French club but there has been talks he has failed to hit the huge expectations that many predicted.
The trio are among the highest status players in football and their influence at the PSG and within the dressing room was always likely to be big.




Now, their former teammate Sarabia – who joined Wolves in January – has spoken about the lack of team unity in Paris.
Speaking this month to the Telegraph, Sarabia said: "It was amazing to play with Messi, Mbappe and Neymar. It was a very good experience, but for me the most crucial thing is to feel important in the team.
"I prefer to play in another team to feel that unity, to be part of it, to be a member of the team and of a family, rather than just an addition of individuals."
He added: "I was not happy not to play. It's very difficult to play considering the level of PSG players, so I made the decision to come here (to Wolves).
"In my career I have been through a lot of difficult moments, but now I want to enjoy. I feel that at this moment, I'm in the prime of my career."