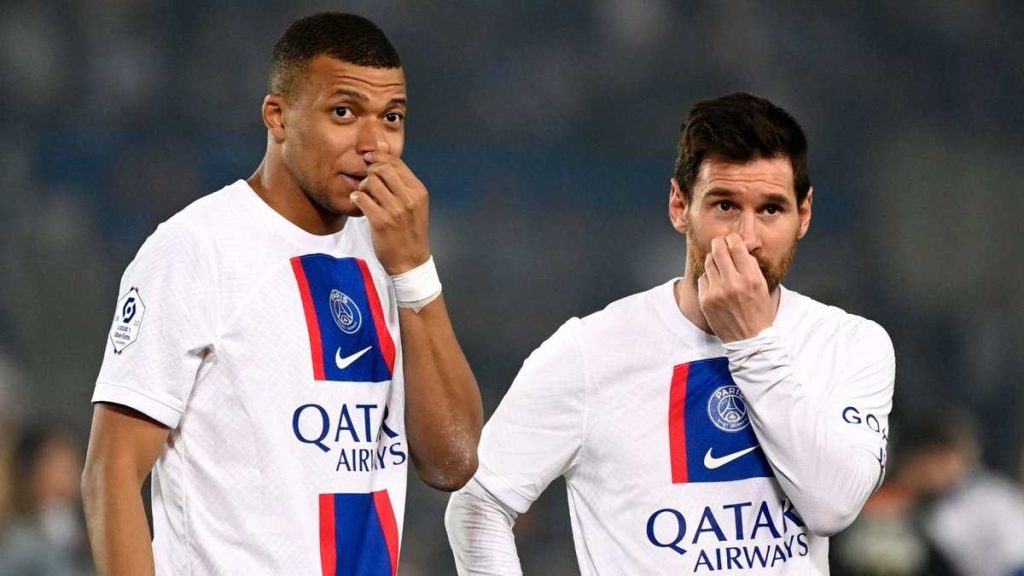 Lionel Messi told Kylian Mbappe he deserves 'a real winning project' in a dig at PSG before joining Inter Miami, as speculation surrounds the Frenchman's future, according to reports.
The revelation comes from Spanish media outlet Defensa Central, who claim the Argentine confided to Mbappe his wish for him to move to Barcelona instead of Real Madrid.




But Messi implored the 24-year-old attacker to play for a club who will compete for the biggest trophies in European football.
'I prefer that you go to Barça,' Messi said. 'But if you want to go to Madrid, do it, you deserve a real winning project.'

With five French Ligue 1 titles and three French Cups, winning has not been a problem for Mbappe in Paris.
Instead, it's the club's poor record in the latter stages of the Champions League which have frustrated a number of PSG players headlined by the Frenchman.
Mbappe shook the Parisian team to its core when he announced he would not be renewing his contract with the club beyond next campaign.
The news brought speculation of a long-awaited switch to Real Madrid, one year after his transfer was scuppered in the 11th hour by a huge counter-offer by the French champions.

Mbappe's decision has angered several within the French club who believed they had done enough to persuade him to continue at Paris. And Messi's comments will do little to temper the rage.
The Argentine superstar agreed a deal to join MLS club Inter Miami this month, bringing an end to a two-year stay in the French capital.