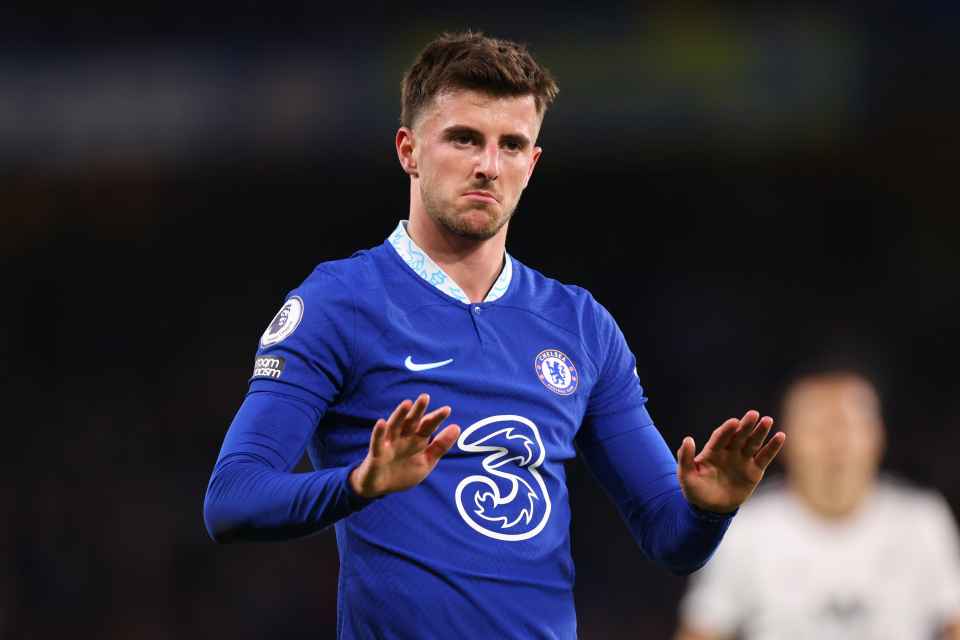 Mason Mount could be given Manchester United's famous no.7 shirt should he eventually head to Old Trafford.
The 24-year-old midfielder continues to be heavily linked with an exit away from the club he joined when he was only four years old.




United's first offer of £40m was turned down by Chelsea, and a second bid of £50m was also rejected, but the Red Devils are confident a deal can be done soon.
A total package of £60million, made up of £55m plus £5m in add-ons, could be enough to sign Mount. Should he head to Manchester, he could be wearing an iconic number on his back.

Cristiano Ronaldo, a player Mount idolised as an academy player – was the last player to wear the number seven and vacated it when he left the club last campaign.
David Beckham, Eric Cantona and George Best are other great players to have donned the shirt over the years.
And Mount wears the No.19 shirt currently at Chelsea, which is worn by defender Raphael Varane at Old Trafford, though the midfielder actually likes the no.10 shirt.
Explaining his shirt number in 2021, he said: "It was my first number at Vitesse [on loan between 2017-2018]. I chose it because my birthday is on the tenth and I couldn't wear number ten.

"One plus nine is ten! "That was the only one I could get, and I was nineteen [years old] when I was there.
"I then went to Derby [on loan in 2018] and wore number eight and then I came back to Chelsea and all the good numbers were taken, but luckily I got that one back again."
Meanwhile, Marcus Rashford occupies his favourite no.10 shirt now. And Mount has played 195 first team matches, scoring 33 times for the West London side to date.