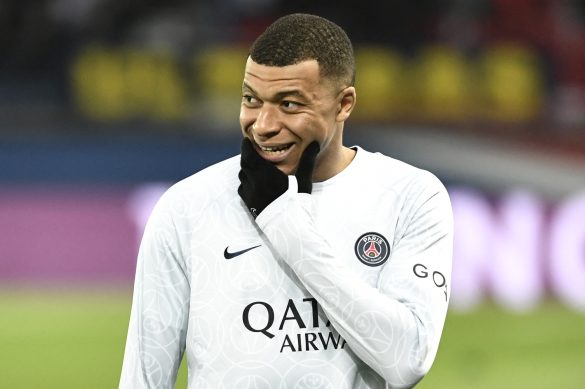 Kylian Mbappe is furious with Paris Saint-Germain and the France striker has blasted them on social media in a row over an online video.
PSG posted a promotional clip of Mbappe in an effort to sell season tickets but he has angrily said it is not 'Kylian Saint-Germain'.




The 24-year-old is the main focus of the advert – which barely features Lionel Messi and Neymar – and Mbappe has claimed he was not informed about it and has complained about image rights.
The video features an interview with Mbappe alongside clips of match action and PSG supporters but the player thought it was a 'basic interview at a club marketing day'.
'I just took part in the viewing of the club renewal campaign for the 23/24 season,' Mbappe posted. 'At no time was I informed of the content of the interview with my interlocutor.
'It seemed like a basic interview at a club marketing day. I do not agree with this posted video.
'This is why I fight for individual image rights. PSG is a big club and a big family, it is certainly not Kylian Saint-Germain.'
Mbappe is under contract until 2025 but has long been linked with a transfer move to Spanish giants Real Madrid.

He has registered 202 goals and 96 assists in 251 matches for Paris Saint-Germain and scored a hat-trick in the World Cup final last year as France lost to Argentina on penalties.
Mbappe started his professional career at Monaco and after winning the French Ligue 1 he joined PSG, adding four more French top-flight titles to his collection.