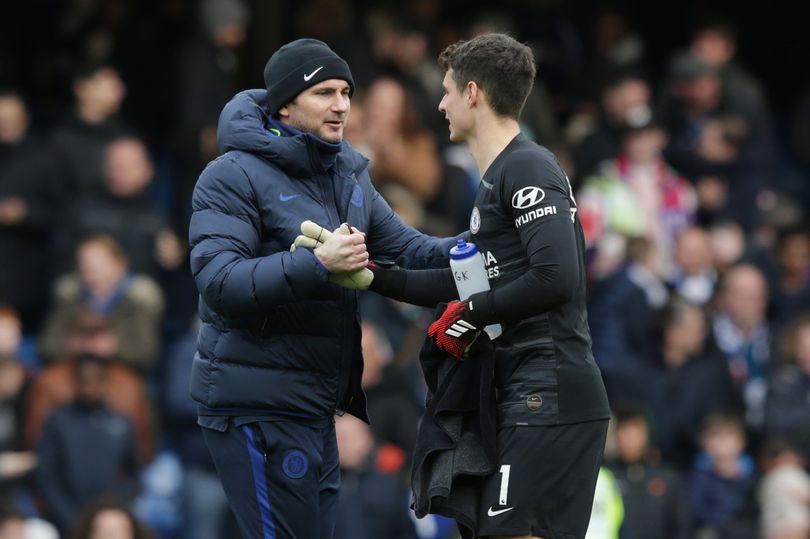 Chelsea have confirmed the return of Frank Lampard as the club's caretaker manager for the rest of the campaign.
It comes after the dismissal of Graham Potter last week, with the board feeling the need for a change after a disappointing run of form.




A number of managers have been linked with the vacant role at Stamford Bridge, with the need for an appointment that is the right fit becoming clear.
The hiring of Lampard has bought the London club extra time to ensure they make the right decision this time around rather than rushing anything.
"It's a pretty easy decision to make. This is my club. In terms of my playing career and having coached here before," The caretaker manager said on his new role.
"I have a lot of emotions and feelings towards the club. I'm also a very practical person. When you become a manager, you understand that you don't manage the club you say is yours forever.



"I've been on a different path since I left Chelsea but to come back at time where the club have asked me to come and take the role, that's the most important thing, but also with the belief that I can come and help the cause in this period until the end of the season.
"I'm delighted to get the opportunity and I want to be thankful for that, for the people that have decided to give me an opportunity.

"I'm confident in myself, have a good understanding of the squad, of course I've worked with a lot of them before, but also the training ground, the stadium, the fans, what Chelsea fans want and I'll do my utmost in this period to give them what they want with my own hard work."
Some of the players that previously worked under Lampard may be delighted by his return, while others may be less pleased. The Englishman promised a "clean slate", though for some there could be memories of the previous tenure in charge.
In particular there's the case of Kepa Arrizabalaga, who earned the title of first-choice back under Potter. The goalkeeper's comments on Lampard to Marca in 2022 speak volumes, having said: "We came from a not so elaborate game [with Lampard].
"We didn't have to take the ball from behind, a less planned game, more [about] the free expression of the player, back and forth and less control. With Tuchel we have returned to control. It is true that in the Premier League we were not close to the top two, but in the other tournaments we were very competitive."