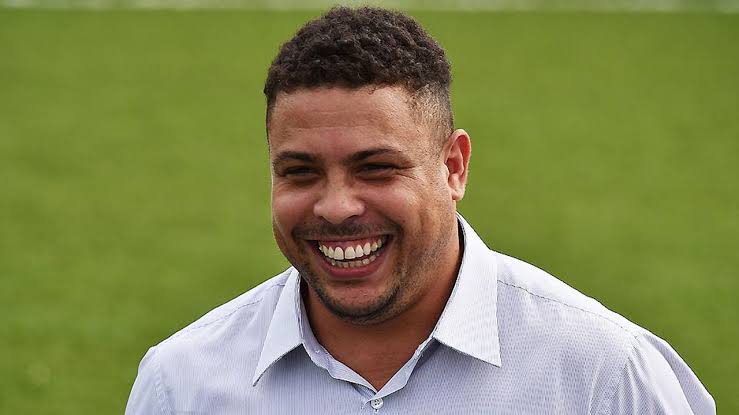 Brazilian football legend Ronaldo Nazario has revealed his selection of the four greatest players in the history of the sport, and it includes Barcelona icon Lionel Messi.
Ronaldo initially gained prominence at Barcelona, where he scored an impressive 47 goals in a single season under the management of Sir Bobby Robson.
Known as one of the football greats, Ronaldo is unique in having played for both Barcelona and Real Madrid without facing significant scrutiny, unlike Luis Figo.
In between these stints, he also played for Inter Milan, overcoming two severe knee injuries that threatened to derail his career due to degeneration.
Ronaldo's triumphant return to win the 2002 World Cup with Brazil and his stellar performance in the renowned Real Madrid Galacticos team showcased his extraordinary natural talent.
Given his extensive experience in the sport, Ronaldo is well-placed to assess the greatest players he has witnessed.
During a media event hosted by Santander Bank in 2021, Ronaldo named Lionel Messi as one of the four Greatest of All Time (GOATs) and included Cristiano Ronaldo in the esteemed list as well.
He said: "For me, in the classification of the best in history, the four names would be Pele, [Diego] Maradona, Lionel Messi and Cristiano Ronaldo. They are the top four in the history of football."
When questioned about his ideal signing at that moment, the Brazilian expressed his desire for PSG sensation Kylian Mbappe.
During the 2022 World Cup, Ronaldo shared that he would be pleased if Messi emerged victorious in the tournament, although he refrained from stating similar sentiments towards Argentina, Brazil's longstanding rivals.
He explained (quotes via Daily Mirror): "I will not be that much of a hypocrite to say I will be happy for Argentina because it's not true.
"But, of course, I see football as a romantic. Of course, I will accept [an Argentina victory], and I will enjoy any champion."