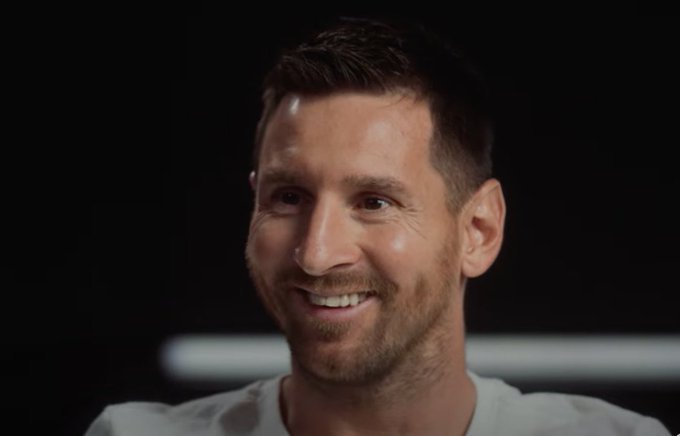 Lionel Messi unequivocally expressed his opinion when questioned about the possibility of playing on the same team as Cristiano Ronaldo.
Having secured his eighth Ballon d'Or in Paris last month, Messi extended his record, having played a key role in Argentina's triumph at the World Cup in Qatar.
This victory positioned the Inter Miami star three Ballon d'Ors ahead of any player in history, with Ronaldo, who last won the award in 2017, being his closest competitor.
Notably, Ronaldo was not shortlisted this year for the first time since 2003, signaling a potential conclusion to Messi and Ronaldo's joint dominance at the pinnacle of world football.
During their intense rivalry at Barcelona and Real Madrid, Messi and Ronaldo competed for individual and team accolades.
However, Messi had previously indicated in 2015 that he could envision a future where he and the Portuguese icon played together on the same team, stating, "Yes, of course."
"I always like to play with the best, and he is one of them. I think it will be difficult for us to play in the same team, but obviously I would like to.
"I was lucky enough to play and participate with many very good players and, obviously, I would also like to do it with him."
The likelihood of both players joining the same team appears improbable at the moment. Ronaldo, aged 38, is currently plying his trade with Al Nassr in the Saudi Pro League.
In contrast, Messi is part of David Beckham's MLS franchise, Inter Miami, where he is reunited with his former Barcelona teammates Sergio Busquets and Jordi Alba.