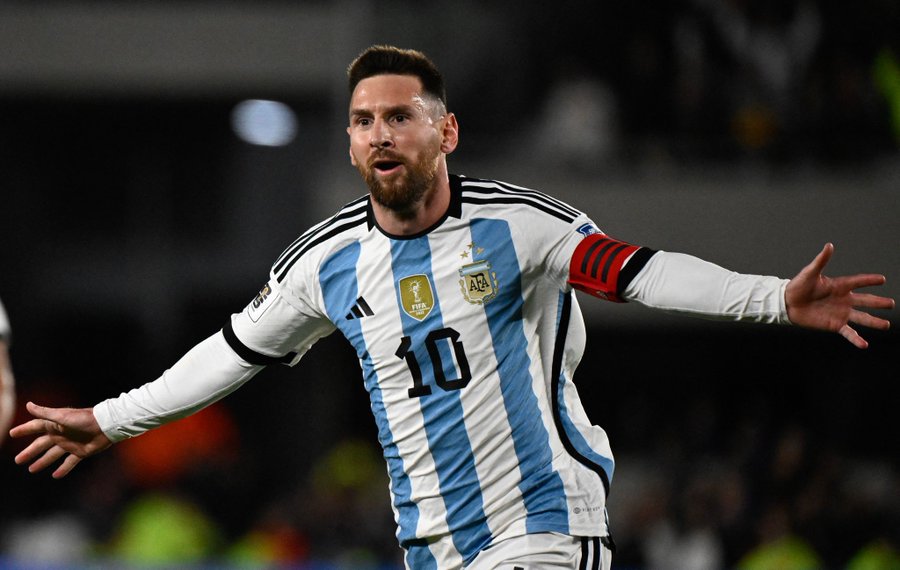 Lionel Messi could extend his record for the most Ballon d'Or wins to eight this year and now move three clear of Cristiano Ronaldo.
Messi is the favourite to win the award after Argentina's World Cup triumph last year, while Ronaldo has not been nominated at all for the first time since 2004.
Messi won his seventh Ballon d'Or two years ago in 2021 and said after the ceremony he was confident that nobody would be able to surpass his record.
"I don't know if the record is beatable," he claimed. "I just have to accept it but I'm not sure if it can be beaten. Seven is really impressive."
Ronaldo has won the Ballon d'Or five times, with his last one coming in 2017, and has finished as runner-up on six occasions.
But, at the age of 38 and now plying his trade in the Saudi Pro League with Al-Nassr, it seems unlikely he will win the award again after not making this year's shortlist.
Messi has already given his thoughts on a possible eighth Ballon d'Or having been asked about it after signing for MLS team Inter Miami this summer.
"I have said it many times, the Ballon d'Or is very important due to the recognition at the individual level, but I never gave it importance," he said. "The most important thing for me was always the awards at the group level.
"I was lucky to have achieved everything in my career and after the World Cup, I'm thinking about that award much less, my biggest award was that and I'm disguising my moment. If it arrives, good, and if not, nothing happens. I was lucky to achieve all my goals in my career and now I have new goals with this club."
"It's a shame," he said. "We came very close. I missed the last few games. We had several injuries. The month of July was very hard for us. We played every three days, and we travelled. But we won a tournament, which is important for the club and for what is coming next year.
"I will train, I will play our upcoming match (the last of the season), and I will try to get here (to the national team) in the best possible way for November. After that, I will enjoy the holidays in Argentina.
"It is the first time that I am going to have more days off in December, with the holidays, with peace of mind, with my people. In January, I will return again to do pre-season. Start from scratch and prepare as best as possible, as always."