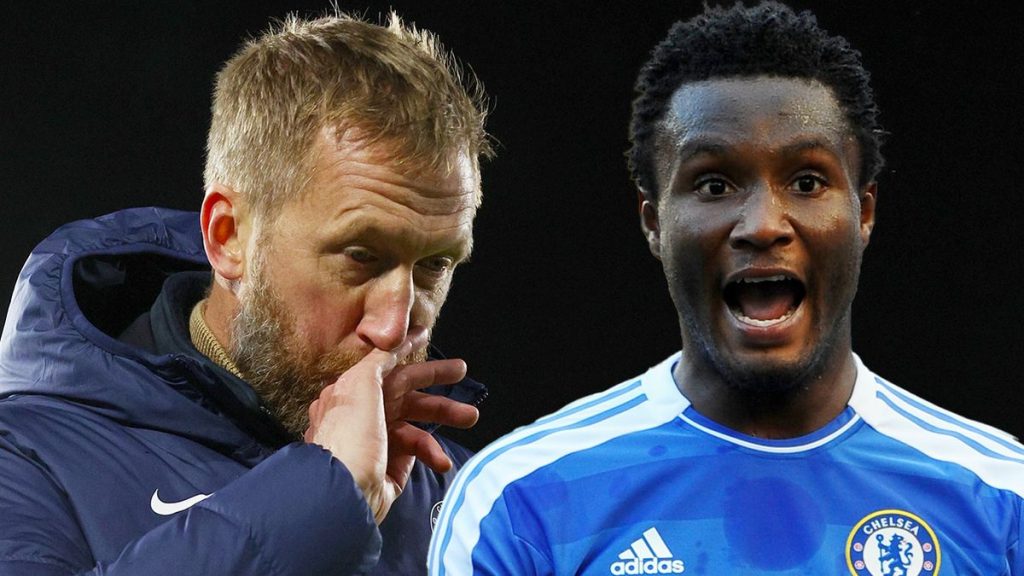 John Obi Mikel says Graham Potter deserved to be sacked from his role as Chelsea head coach – and laughed at the idea of him managing in the Roman Abramovich era.
The 47-year-old was sacked this month after Chelsea's 2-0 defeat against Aston Villa, having won just 12 of his 30 games in charge.




The Blues sat in 10th when his exit was announced and with very little chance of finishing inside the top-four this campaign.
But, Potter guided the London side into the Champions League quarter-finals. They secured a 2-1 aggregate victory over Dortmund in the last-16 and face Real Madrid in the last-eight first-leg on Wednesday.
There was a little chance that Potter could win the European competition in his first season at Stamford Bridge, but Todd Boehly sacked him after a poor run of Premier League results.
When asked about Potter's departure, former Chelsea midfielder Mikel felt that the club made the right decision.

Speaking to Dubai Eye radio station, Mikel said: "When you look at that, was he given enough time?' I think so. I think where you look at where the club is now, what is it, 11th in the table?
"So when you look at it, I think he's been given enough time. If it was the Roman Abramovich era…" Then Mikel started laughing at the suggestion Potter could have been in charge during that era, with Abramovich the most brutal at sacking managers.
Mikel added: "So was he given enough time? I think the club made the right decision. Was the club too big for him to manage? Maybe. Because when I look at him sometimes on the touchline he doesn't really know what to do. He's not communicating to the players, he doesn't tell them what to do on the pitch."
He added: "I like a manager who is always motivated, who wants to… who is passionate on the touchline. When they scream at you, they are telling you what to do. Sometimes players need a kick up the backside, to wake up. With Graham, I wasn't seeing that."
Mikel concluded: "Also with Frank, I wasn't seeing that [passion]. I hope now he's back, he will be more of a [Jurgen] Klopp or Pep [Guardiola], we see this managers who are always emotional, it's like they want to be on the pitch. I want to see that with Frank when he comes back."