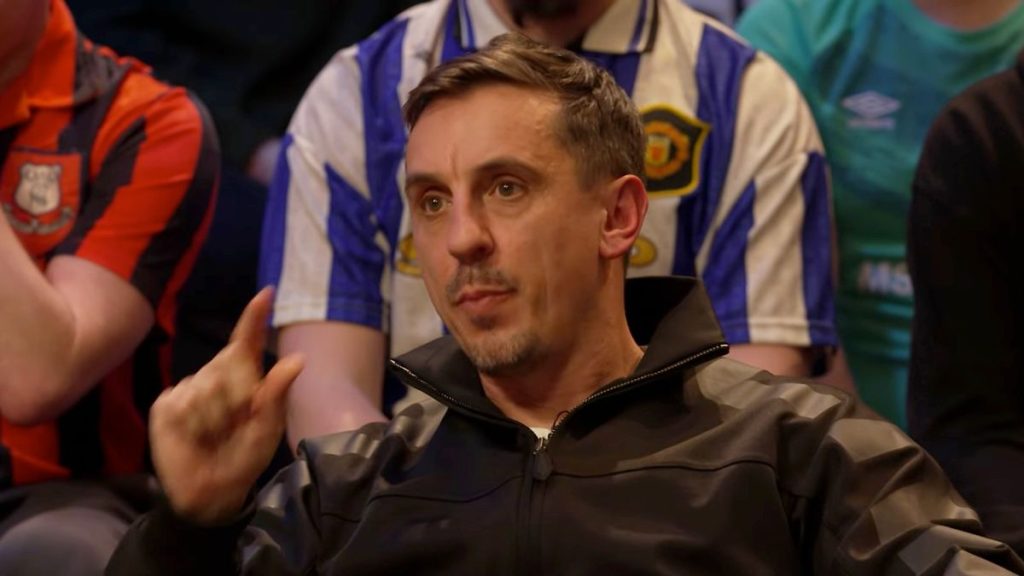 Gary Neville has conceded he is fearful of the Glazers using the potential sale of Manchester United to attract new investment.
The American family announced their desire to sell the club if a suitable offer is tabled and have received a number of bids, including one from Sir Jim Ratcliffe.




The Glazers no longer have the cash to pour into Man United, with the club's infrastructure in need of big investment.
Neville has long spoken against the ownership at Old Trafford and doesn't expect any transparency, but is concerned a minority shareholder could be involved with the Premier League club which could allows the Glazers to stay in control with the benefit of cash injection.




The former United skipper said on Sky Sports: "It is a sale process and we could try and ask for transparency and better communication, but we are not going to get that from the Glazers. They have not communicated with United fans for 20 years, so they are not going to do it when they are selling the club. So, there is that element of unknown.
"I would like to think decent owners of a football club would update fans on what is going on, but they are not. The biggest fear of Manchester United fans at this moment in time is that the Glazers are using this process to stay or bring some sort of minority investment in.
"They are taking it [the sale process] into the second round; we hear that quite openly from behind the scenes, not necessarily from the Glazer family or the club, but from the bidding parties' PA teams who you can contact and who will tell you where they're up to."
Neville added: "It is absolutely unequivocal and definite that the fans want rid of the Glazer family, and they do know that. They need to understand that if they weren't to sell, this would not be a great situation at Manchester United and in Manchester. It would not be taken well.




"At this moment in time, there is a fear that it's [the sale] not going to happen, but hopefully it is moving through the sale process as it normally would."