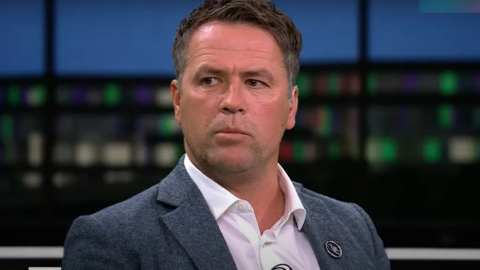 Michael Owen has backed Chelsea to return to the Premier League top four next campaign despite a poor 2022-23 season for the club.
The Blues lost 1-0 to Manchester City at the Etihad on Sunday afternoon and will finish the season in the bottom half of the league table.




But with Mauricio Pochettino set to come in as manager, Owen is backing the former Tottenham coach to lead Chelsea back into the Champions League spots.
Speaking after Chelsea's 1-0 defeat in Manchester, Owen told Premier League Productions: 'I think they will [finish in the top four next season].

'The most important thing at that club is to get rid of players. You can never, ever have a squad of that much quality and have harmony.
'You're constantly draining all your energy trying to keep 30 players happy. I think the main thing now is to get rid of half a dozen players, focus on a smaller pool, and I think they will do alright next season.
'It's easier said than done… there's some that will naturally go – whether that be due to age, not being good enough or coming up to the end of their contract.'
Owen Hargreaves, meanwhile, has criticised Chelsea co-owner Todd Boehly for the club's poor campaign.
'You get new owners and Todd Boehly comes in, they get rid of Petr Cech, Marina Granovskaia, they got rid of all the football people at that club,' Hargreaves said.
'Why would you get rid of all the football people? Now it looks like there are no football people at the club. The decisions they have made, it has been a mess, it has been reckless, spending £600m and finishing in the bottom half is ridiculous really.'