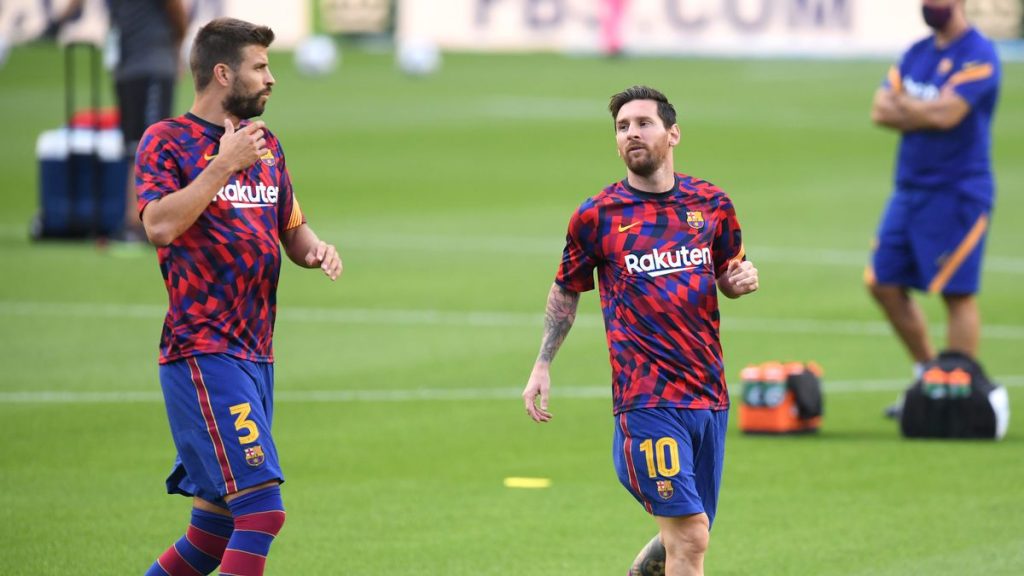 Gerard Pique helped persuade Barcelona to allow Lionel Messi leave two years ago, according to reports.
Messi joined Paris Saint-Germain on a two-year deal in the summer of 2021 after ending his association with the Catalans.




It was a tearful farewell from the Argentine forward, who had verbally agreed a new contract with Barcelona – but a deal was not possible.
Barca were unable to register any extension for the superstar due to LaLiga's strict Financial Fair Play rules and the club's situation. Messi was not informed of the decision until the last minute by club president Joan Laporta, leaving the player stunned.
It was the last scenario that Barca wanted to happen and they had spent all summer evaluating ways to renew his stay. Their stance in public and to Messi was that a new deal would be signed – but they realised this was not the reality of their situation.
According to The Athletic, Pique was a key figure in persuading Laporta that Messi leaving would not be a bad thing, and that the club would be able to recover without him.

After a difficult debut season in Paris, Messi has netted 19 goals and provided 20 assists this campaign and has spoken of his happiness at adapting to life in France.
But, his future at PSG looks more uncertain as his contract talks have been put on hold by the Ligue 1 club.

Messi was booed during the defeat against Lyon this month, highlighting the uneasy relationship between the player and the club's fans.
With PSG once again falling flat in Europe this year, changes to their sporting project are expected this summer.
Earlier this month, Barcelona chiefs confirmed contact had been made with Messi regarding a return to the Camp Nou.
There is also an offer for the Argentine superstar from Saudi Arabia – but he wants to stay in Europe.