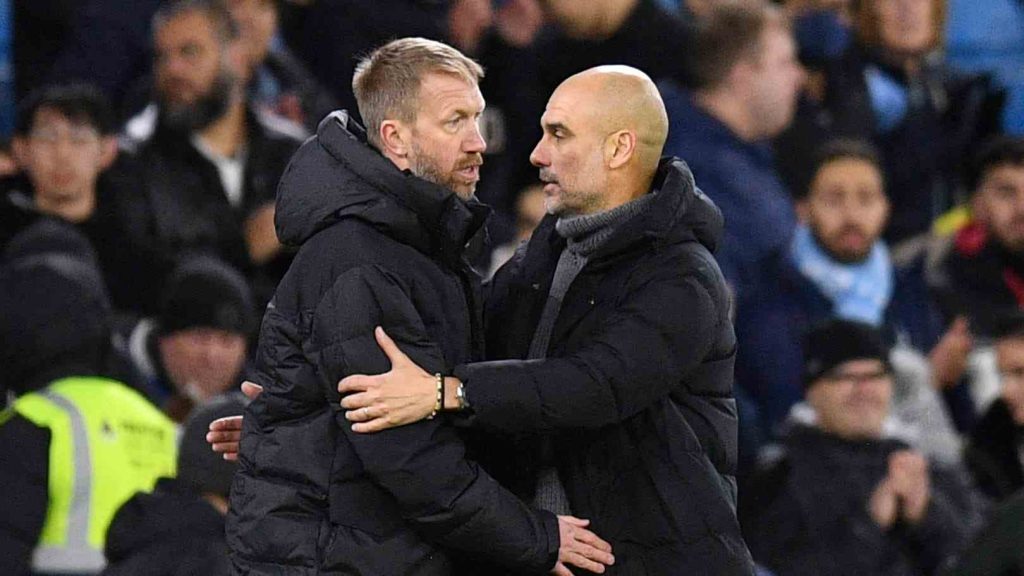 Chelsea head coach Graham Potter is the fourth-best paid manager in the world, ahead of even Real Madrid's Carlo Ancelotti.
The under-fire Chelsea manager even earns more than his predecessor Thomas Tuchel in his new job in charge of Bundesliga giants Bayern Munich.




The figures from French outlet L'Equipe show that three of the top four coaches on the highest salaries work in the Premier League.
Potter pockets a huge £11,917,404 per year. By crunching the numbers, it works out that he takes home £993,117 every month, which equates to £229,180-per-week.
Potter has had a tough start to life at Stamford Bridge with his side currently sitting in tenth place in the Premier League.
In his 30 games in charge of the West London club, they have won 12, drawn eight and lost ten.




Only Atletico Madrid manager Diego Simeone, Manchester City's Pep Guardiola and Liverpool's Jurgen Klopp earn more than Potter.
Simeone currently tops the list, taking home a mouth-watering £29.8million-a-year. Guardiola comes in second on £19.7m & Klopp is third, earning £15.7m.




Tuchel completes the top six after recently signing a deal at Bayern Munich where he will reportedly take home £10.5m every 12 months.
In a rather shocking report, Champions League winner Carlo Ancelotti is seventh with his wage of £9.6m. In eighth and ninth you find Simone Inzaghi of Inter Milan and Roma boss Jose Mourinho.
Completing the list of football's highest paid managers are three shock names. Xabi Alonso makes the cut despite his role at Bayer Leverkusen being his first senior job in management.
Staying in the German league, Wolfsburg's Niko Kovac comes in eleventh place.
Just making the cut is Barcelona's Xavi. He earns £3.4m every year and is not higher due to him accepting a wage cut to help the club balance the books as they battle financial troubles.