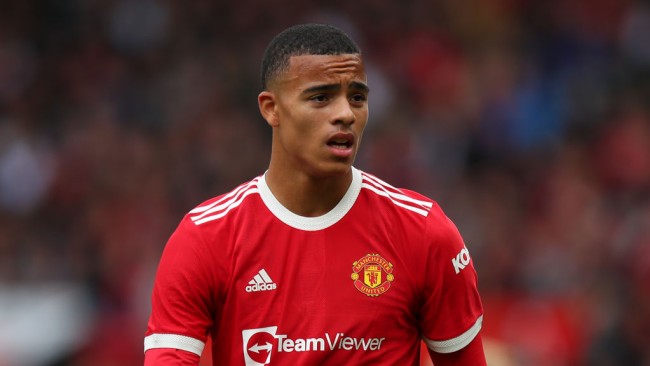 Manchester United have told Mason Greenwood that he will not be allowed to return to training before this campaign ends, according to reports.
The 21-year-old has not played for rge Red Devils since January last year after he was arrested and charged with attempted rape, controlling behaviour and assault.




All charges against him were dropped in February, with the Crown Prosecution Service saying 'in this case a combination of the withdrawal of key witnesses and new material that came to light meant there was no longer a realistic prospect of conviction'.
United went on to announce that they would 'conduct its own process before determining next steps' in relation to Greenwood's future at the club.
According to MailOnline, Greenwood has held talks with Man United officials and has 'emphasised his desire to return as soon as possible'.
But, the report claims that United will not allow Greenwood to return to the club training until next season at the very earliest.




The report also claims that there is a split at United regarding Greenwood's possible return, as some staff members believe the forward should be given a second chance, while others in the commercial department are concerned about the damage the 21-year-old's return would be to the club's brand.
A representative of Greenwood told The Athletic this month: 'Mason is 21, he has been cleared and should be allowed the opportunity to rebuild and move forward with his young life.'




However, it's believed that United players in both the men's and women's teams have reservations about Greenwood's return.
United have received loan offers from two Turkish teams for Greenwood but are unwilling to approve any deal until their investigation is complete.
Greenwood's current £70,000-per-week contract is due to expire in 2025, while reports claim that the remaining value of the player's deal with United is around £8.1 million.