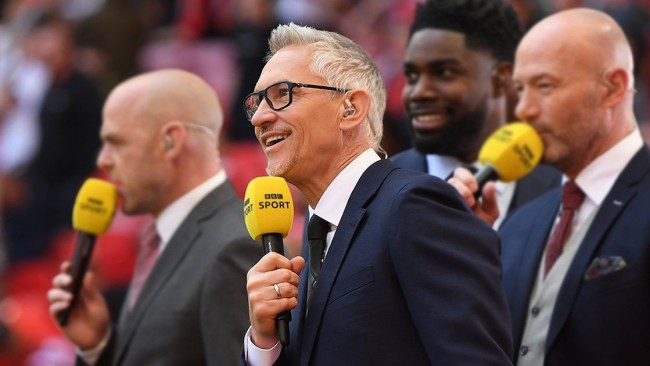 Premier League players and manager will not speak to Match of the Day as the row over the BBC's decision to stand down Gary Lineker continues.
Saturday's show, due to air this evening, will have no presenters or pundits after Alan Shearer and Ian Wright announced on Friday their boycott of the highlights programme.




The mass walkout, which has already prompted Alex Scott to pull out of hosting Football Focus, was prompted by the BBC declaring it had 'decided' Lineker would take a break from presenting the show until an 'agreed and clear position' on his use of social media had been done.
The show is still expected to go ahead, albeit without its usual commentators, while the programme will have no interviews with managers like Jurgen Klopp, Mohamed Salah and Graham Potter.




A statement from the Professional Footballers' Association read: 'We have been informed that players involved in today's game will not be asked to participate in interviews with Match of the Day.
'The PFA have been speaking to member who wanted to take a collective position and to be able to show support for those who have chosen to be part of tonight's programme.
'During those conversations we made clear that, as their union, we would support all members who might face consequences for choosing not to complete their broadcast commitments.
'This is a common sense decision that ensure players won't now be put in that position.'